Chinese Man Missing At Sea
March 12, 2013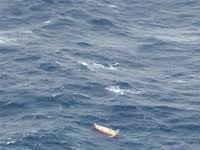 Authorities searched off the Bahamas on Monday for a Chinese man who apparently became lost in rough weather during a fishing trip. Three companions were rescued.
Four men had gone out to fish around noon Sunday when they were caught in rough weather, said Inspector Chrislyn Skippings, a spokeswoman for the Royal Bahamas Police Force.
Three of the men were later rescued as they tried to get back to shore and authorities were searching the Atlantic for the remaining man.