Fired BTC CEO Appointed As Board Director
March 29, 2013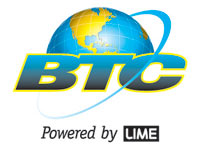 Axed Bahamas Telecommunications Company CEO Leon Williams has been appointed as a BTC board director for the government, Prime Minister Perry Christie said.
Mr Williams has been in the position for the past month despite some opposition to the decision, Mr Christie said.
Mr Williams was fired as BTC's chief executive in 2008. A short time later, he filed suit against the company. Both parties reached a settlement in 2011.
Williams is also a member of the government's 'take back' negotiation team led by Franklin Wilson.