Gov't. To Question How Incentives Are Granted
April 8, 2013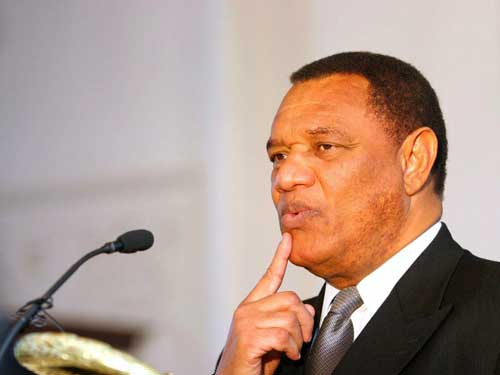 Prime Minister Perry Christie is not faulting Sandals for seeking some relief for its Exuma property.
For too long, Bahamian governments of all political persuasions have been backed into a corner to provide financial assistance for major investments, especially in the area of tourism.
Christie believes that the government must now question how subsidies and incentives are granted and how that process will be managed.
"Properties like these place the government in a position to determine whether or not in some way, we are able to assist them. When they are challenged to generate a profit, invariably they will approach the government for assistance," he shared.
"The reality is that Sandals in Exuma has been approaching the government for some time with respect to the challenges that they have had in Exuma. They see an extraordinarily beautiful property and have spent lots of money improving the property. But they continue to say that they are operating at a significant loss."
An agreement has still not been reached between the government and Sandals executives on alleviating some operational costs on the Exuma property.
During a recent press conference in New York, the resort's CEO Adam Stewart revealed that daily electricity costs amounted to $100 per room.
Following visits by the Minister of Tourism Obie Wilchcombe to the property, officials are still mulling over ways of making the island's number one employer sustainable. Gordon 'Butch" Stewart, the chairman of Sandals, has expressed displeasure in the past that the resort suffers from high operational costs.
"The truth is, we are still in negotiations and we have been listening and understanding their issues," said Wilchcombe. "Some of the issues that have been expressed to us is the cost of their operations in Exuma and
what's been required of them to keep the resort running."
Though it's been challenging to generate revenue, the resort's General Manager Jeremy Mutton stressed that the Sandals Emerald Bay Resort is "here to stay".
He noted that it's expensive to run a business in the Family Islands. In fact, he claims that it can be "prohibitive".
Mutton also revealed that Sandals is heavily subsidizing some airlines that come in and out of Exuma in order to attract airlift.
Wilchcombe stressed that The Bahamas enjoys a very good relationship with Sandals.
"You must remember that when they went to Exuma, it was at a difficult time and things were very bad. They took on a challenge and for that we must commend them. They have tried to do what they possibly could to keep the facility open, while helping to build the island brand of Exuma," he explained.
By Scieska Adderley
Guardian Business Reporter