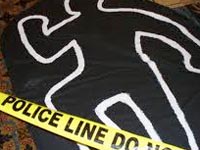 The murder count rose to 25 for the year so far, when 45-year-old Blair resident, Scott Roberts, was shot on Saturday. He was discovered around 2am with a single bullet wound to his upper body in front of a home on Peach Street off Montrose Avenue.
Police are not sure of the circumstances surrounding the murder. Roberts owned Island Boat Services and Hope Town Surf and Sport.
Last year at this time the murder count was reported at 29.