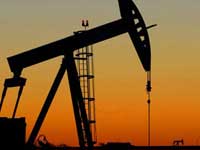 The National Citizen's Alliance Coalition said it will not back down from its efforts to gain an additional 25 percent of annual oil royalties for the Bahamian people via the establishment of a national sovereign trust fund if commercially viable amounts of oil are found in Bahamian waters.
The group, which counts the Bahamas Public Service Union (BPSU), the Bahamas Christian Council (BCC) and the Police Staff Association (PSA) among its backers, defended its position amid recent criticism from Prime Minister Perry Christie that discussions about oil revenue are premature. Coalition Consultant Wesley Campbell said the fact that the government has already entered into an agreement with Bahamas Petroleum Company (BPC) and issued licenses for exploratory drilling, makes the "premature" argument moot.
"How can the prime minister actually say it is premature for us to talk about issues that should have been in the preliminary agreements?" Campbell asked during an interview with The Nassau Guardian at BPSU Headquarters on Wulff Road.
Last month, Prime Minister Christie said the BCC jumped the gun when it delivered a scathing criticism of BPC and its plans to drill for oil in Bahamian waters.
BPC has a sliding-scale agreement with the government under which it would pay out anywhere from 12.5 percent to 25 percent of profits to the government depending on how much oil is extracted each day.
The only condition under which the BCC would support BPC drilling for oil would be if an additional 25 percent of the profits derived from oil drilling are paid into a national sovereign trust fund that would be separate from the government's royalties.
The fund would also be required to pay a $100,000 dividend to each household in The Bahamas each year. The prime minister said several factors, including the expense of drilling, would impact any possible future deal.
BPC CEO Simon Potter has said he cannot tell the government what to do with the funds received from oil drilling, but he agreed that talks about the financial arrangement are premature.
The group of pastors also expressed concern yesterday about the manpower needs of a potential oil industry, and called on government and BPC officials to move quickly to address the issue.
Andrew Stewart, chairman of the coalition, said many of the organization's union counterparts are concerned BPC's agreement does not contain "proactive" provisions for the 500 primary jobs the company has projected as a result of setting up an oil industry.
"When oil is found it would be too late to address that, as far as preparation is concerned," Stewart said. "The alternative is that you would bring 500 people from out of the country to man an industry and you'll deal with the manpower issue from a work permit level rather than Bahamians being prepared to take those jobs."
He recommended The College of The Bahamas be restructured now to accommodate training for Bahamians to be prepared for both entry level and specialty jobs.
"A visionary government and oil company should, if that infrastructure is not in Nassau, make an agreement with a foreign university so that Bahamians can be directed there and maybe even give the university a grant to receive so many Bahamians per year," Stewart said.
Campbell added that the group has no intention of backing or slowing down, and said the pastors plan to embark on a campaign across the country.
"We shall be going to Grand Bahama next week Friday," he said. "There is a group in Abaco waiting for us. We shall do the same thing on every major island.
"We shall not retreat from our position and we will visit every major island and every settlement in our country making sure that every Bahamian is aware of what is going on.
"This is not just about the sovereign fund. This is about our future as human beings in The Bahamas."
By Royston Jones Jr.
Guardian Staff Reporter