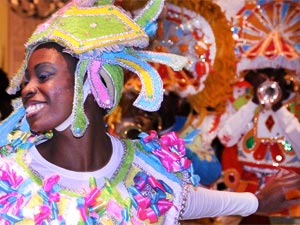 Nassau/Paradise Island will be the scene of the largest gathering of Gospel star power for the year as the One Love Gospel Getaway is staged here over the weekend.
The festival, which includes a series of events, was opened Thursday evening by Prime Minister Perry Christie in the Crown Ballroom of Atlantis Resort. The event brought more than 2,200 visitors and is organized by Radio One, an urban-oriented, multi-media company that primarily targets African-American consumers. Radio One currently owns or operates 55 broadcast stations in 16 United State cities, including Atlanta, Baltimore, Houston and Washington, DC.
Colors Entertainment ends the opening session.
In an earlier press conference, Mt. Tabor's Bishop Neil Ellis, who will be speaking at one of the sessions, and Minister of Tourism Obie Wilchcombe said the event will be a great success in its organization and its impact on The Bahamas.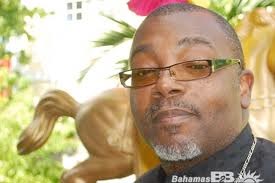 "This has taken some work and the decision to come to The Bahamas was just spectacular," Minister Wilchcombe said. "We were very pleased with what you are doing over the next few days. As Bishop Ellis said, you are impacting our economy."
Prime Minister Perry Christie and Minister of Tourism Obie Wilchcombe present a gift to Radio One CEO Cathy Hughes.
Jerry Smith, operations manager of Radio One, said the biggest names in gospel music will be a part of the four-day event. Performers include Vashawn Mitchell, Mary Mary and Kurt Carr.
"Also, we have legends like Pastor Shirley Caesar, Rance Allen, Mighty Clouds of Joy will be here," Mr. Smith said. "Yolanda Adams is going to be performing. Tye Tribbett, who has a hot new song out. Tamala Mann has been dominating the gospel charts with her song, Take Me to the King. She will be here."
Artist Earnest Pugh is set for a live video recording at the event.
"This place is beautiful," Mr. Pugh said about The Bahamas. "It just exudes rest and relaxation and I have already been restored from a lot. So I came to give, but I have also received."
The Gospel Getaway takes place May 2 – 5 and will include biblical teaching led by Pastor Paula White and Bishop Ellis.
Source: Ministry of Tourism