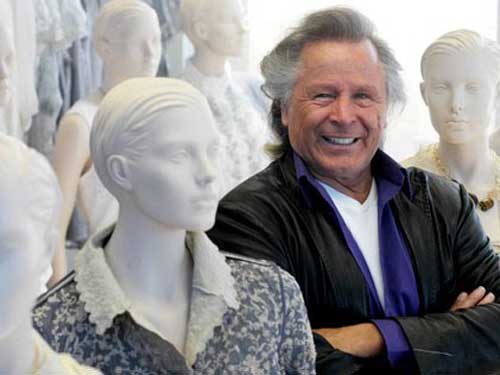 The Government's alleged failure to prevent "unauthorised development activities" at Clifton Bay by Peter Nygard and his attorney, Keod Smith, is to be challenged by Judicial Review.
The Coalition to Protect Clifton Bay, in Supreme Court filings that seek permission to bring the action, warned that "breach of their statutory duty" by the
Prime Minister and other Cabinet Ministers – meaning their alleged failure to enforce the rules – was undermining "the rule of law" in the Bahamas.
The Judicial Review application, filed on May 17, 2013, focuses on the groyne construction and seabed dredging at Nygard Cay, plus the construction of a new dock and boulder placement at Jaws Beach that was allegedly directed by Mr Smith.
The Coalition is alleging that the activities at both locations are illegal, as they lack the required government permits and approvals. Apart from Mr Christie,
Mr Nygard and Mr Smith, the other defendants include Deputy Prime Minister Philip Davis and Glenys Hanna-Martin, the minister of transport and aviation.
The Coalition appears to have had some initial success over the Jaws Beach situation, after "expressing dismay at the Government's failure to act, and concern that this failure was unacceptable in a democratic society where the rule of law was supreme".
Via a May 7, 2013, fax, which was received a week later, Craig Delancey, the Buildings Control Officer, confirmed that a 'cease and desist' letter was being prepared for Mr Smith over the Jaws Beach work.
The Coalition said the letter informed them "that there is no record of any building permit application in respect of the dock reconstruction, that an investigation has been carried out and a contravention letter has been prepared for issue to Mr Keod Smith in respect of 'the illegal construction works'".
Setting out the rationale for bringing its Judicial Review action, the Coalition said around 1,400 persons had signed its petition asking the Prime Minister to enforce the law, stop unregulated development and protect Crown Land and the seabed at Nygard Cay.
Noting that Nygard Cay lies at the northwestern tip of Clifton Bay, the Coalition said of the entire area: "Clifton Bay is critical for the local diving and snorkelling industry, and is home to coral reefs and conch populations.
"It is an ecologically sensitive and culturally important marine body adjacent to Clifton Heritage National Park."
The Judicial Review application alleged that since acquiring Simms Point/Nygard Cay in 1984, Mr Nygard had almost doubled it in size – from 3.25 acres to 6.1 acres, a 2.85-acre expansion – through the reclamation of Crown Land.
By Neil Hartnell
Tribune Business Editor