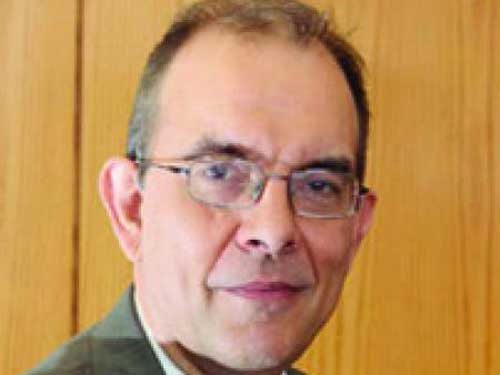 A top banking executive believes unregulated lending facilities are worsening public debt and creditworthiness, making it even more difficult for institutions to approve or restructure loans.
Ian Jennings, the president of Commonwealth Bank Limited, is lobbying for these informal loans to come under regulation and greater scrutiny.
Furniture loans, loans extended by used car companies and other credit facilities are not beholden to the same rules and restrictions as banks. As a result, when Bahamians fail to qualify with formal institutions, they tend to reach out to the unregulated facilities.
Jennings told Guardian Business that it often makes it even more difficult to later restructure bank loans or extend any new credit.
"We try and lobby for them to all come under regulation, but we haven't had any success. If we help a client and perform debt consolidation and bring him or her within a level the Central Bank allows, it's not long before they run up additional credit from unregulated companies," the banking executive explained. "That is an ongoing challenge for banks."
The comments from Jennings come at a time when some banks have been criticized for imposing criteria that remains out of reach for consumers. Some business leaders believe that this tightening only makes a bad economy even worse due to the vacuum in capital. Meanwhile, most financial institutions argue that high employment means there simply aren't many Bahamians who qualify for new forms of credit.
For his part, Jennings told Guardian Business that new loans are very few and far between these days, and the number only seems to be getting worse year-on-year.
In terms of the overall economy, he said The Bahamas finds itself in a "vicious cycle" whereby taxes are dependent on consumer credit and activity. One of the reasons for the decline in government revenue is the decline in lending activity, he said, which reduces customs duty collection.
In other words, people aren't spending money. And if they do, it is often through unregulated credit facilities.
"Really it comes under credit regulation, as opposed to bank regulation," he told Guardian Business. "A lot of jurisdictions have credit regulation. If you are faced with the challenges we have, there needs to be control in every area."
Jennings said that Bahamians are excellent at finding loopholes. If they exist, people will find them to fuel purchases.
Most of these consumers already have heavy debt burdens, which makes them turn away from banks in the first place.
Regulations across the board would mean that Bahamians coming into banks would be in a better position for service.
He argued that it also means greater consumer protection, allowing people to better manage and understand their finances.
By Jeffrey Todd
Guardian Business Editor