Suspect's Death Spurs More Questions
May 10, 2013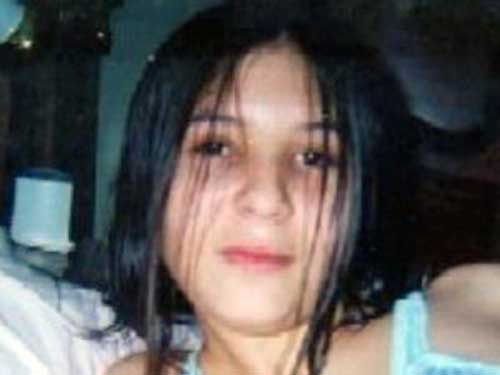 For the past 10 years Gary Karp has had a single purpose: to find the person responsible for the murder of his 17-year-old daughter, Marissa Karp.
During this time, Karp has singlehandedly compiled a dossier of evidence that has led him to conclude that Marissa's murder was linked to an international drug smuggling gang with Bahamian ties.
Armed with a $12,800 reward, Karp is back in The Bahamas hoping to reach out to anyone his daughter's boyfriend, Randolph Almanto Coakley, might have spoken about Marissa's murder.
Marissa's body was discovered on August 19, 2002 in a garbage bag in a canal off Alligator Alley, just north of the Broward County line.
Florida detectives think Marissa was shot inside the Hallandale apartment she shared with Coakley before her body was discarded.
At the time of Coakley's murder in The Bahamas on April 11, 2013, he was a person of interest in Marissa's murder. Coakley was also a suspect in a double murder in Sunrise, Florida.
Coakley was shot dead outside a residence in the Fox Hill area.
Karp told The Nassau Guardian yesterday, "To say I'm on a mission, to say that I'm obsessed would be an understatement.
"I tell people my world stopped spinning on August 19, 2002. I'm still standing in the same place as I was back then… I'm looking for justice."
Karp stressed that anonymity is guaranteed. "People can remain anonymous," he said. "We don't want their names. We want their information."
He continued, "People know what happened. People talk. People brag. Somebody knows what happened other than the three people that were in that room."
Those people were his daughter, her killer and Coakley, Karp said.
His voice cracking, Karp said, "I'm not asking them to do it for me; I'm asking them to do it for a 17-year-old girl who didn't deserve to be murdered."
Before Coakley's murder, Karp recalled telling a detective in Broward County that there was a need to speed up Coakley's extradition for the double murder before he was hurt or killed.
Karp's worst fear became reality when a local reporter told him Coakley had been murdered.
Recounting his reaction when he read the text message, Karp said, "I was shocked. I literally fell off the chair. It was a big blow, not the final blow. Like I said, there are people out there that have information."
Florida detectives also want to extradite Doyle Mackey on the double murder charges. Karp said he believes that Mackey could help him solve his daughter's murder.
Karp said he has not received the cooperation he expected from the Royal Bahamas Police Force. "I'm going to do it with the cooperation of the Royal Bahamas Police or not," he said.
Through his own investigations, Karp said the names of a small group of Bahamians affiliated with the drug smuggling gang keep coming up.
Superintendent Paul Rolle, the head of the Central Detective Unit, said he could not assist the family without a formal request from the Broward Country Sherriff's Office.
Karp said life went awry for his daughter when her mother died in 1996. He said his mistakes at parenthood may have cost his daughter's life.
Karp is convinced the missing link in his daughter's murder is The Bahamas. "I believe the answers lie here," he said.
He has asked anyone with information to call Crimestoppers at 242-328-8477 or 954-493-8477.
More information about Marissa's murder can be found on the Facebook page "Who Killed Marissa Karp".
By Artesia Davis
Guardian Senior Reporter