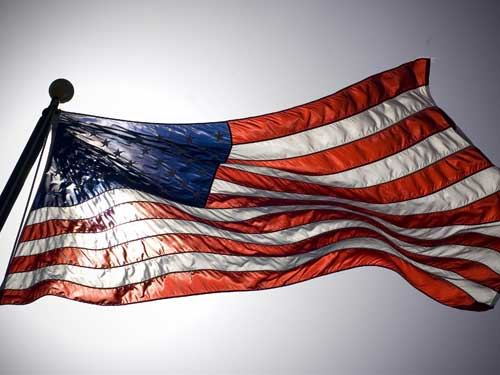 A warning from the US government to its citizens about the threat from armed robbers in Nassau has gone international after the story was picked up by The Associated Press.
The US Embassy statement advised Americans living in and travelling to the Bahamas to remain on alert in an effort to avoid becoming a victim of crime.
The AP story notes that the security message was issued on Friday – about a week after an Illinois man Kyle Bruner was shot and killed during a robbery in Nassau.
The Embassy said several other US citizens have been robbed at gunpoint this year, and some have suffered serious injury.
"The Royal Bahamas Police Force website reports that for January 1 to April 15 there have been 328 armed robberies, 111 robberies, and 660 house break-ins," the warning said.
"Review your personal security plans; remain aware of your surroundings, including local events; and monitor local news stations for updates. Maintain a high level of vigilance and take appropriate steps to enhance your personal security," it told US citizens.
Meanwhile, amid fears that such warnings could severely impact tourism arrivals, Kyle Bruner's father Rick Bruner said he does not blame the people of the Bahamas for his son's death.
"This sort of thing can and does happen in many cities around the world. My son was killed by a person and some will say he shouldn't have been in that area or he shouldn't have become involved in the struggle between the woman being robbed and her assailant, but he was not a person who would stand by and watch someone being victimised," said Mr Bruner in a message left on www.tribune242.com.
He said Kyle's death has created a whirlwind of talk, warnings and suggestions, and that he hopes the incident will in some small way remind people that to create change, they must have the will to change.
"This doesn't mean relying on government to create that change, after all government is merely a reflection of a country's citizens. It means that ordinary people have to make the commitment to change what is happening and work together to achieve their goals.
"Some might say that I have no business telling Bahamians how to conduct their affairs and they would be right, I am not telling you what to do. I am merely saying that no family wants to be notified that their child has been senselessly murdered, whether they are American or Bahamian," Mr Bruner said.
Last week Friday, four men were charged in the magistrate's court with Kyle Bruner's murder.
Twenty-year-old Craig Johnson, of Clarke's Alley; Anton Bastian, 19, of Abraham Street; Jamaal Dorfevil, 28, of St James Road and Marcellus Williams, 21, of Culmer's Alley, all appeared before Chief Magistrate Roger Gomez.
They are also accused of robbing a woman of her handbag valued at $30 and an iPhone valued at $900; robbing another person of a handbag valued at $20, a black iPhone valued at $300, and $30 cash.