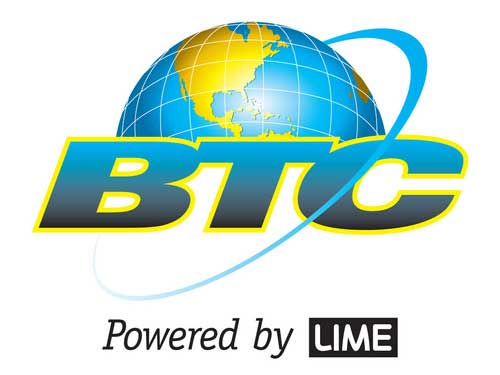 The Bahamas Telecommunications Company (BTC) has lodged an official complaint by filing a Dispute Report with The Utilities Regulation & Competition Authority (URCA) over Cable Bahamas' (CBL) refusal to air BTC television advertisements whilst contracted to do so from June 15th 2012 through June 14, 2013.
The Dispute Report outlines the history of the contractual advertising agreement between CBL's Cable Media and BTC, and CBL's subsequent refusal to carry BTC's fixed broadband advertisements, in accordance with the terms and conditions of the signed advertising contract between the two companies.
Senior Vice President, Brands and Communication for BTC, Marlon Johnson said that it would appear by their actions that Cable Bahamas is in direct violation of several URCA regulations and guidelines including Section 67 of the Communications Act, a series of agreements prohibiting communication companies from restricting or distorting competition.
"The essence of our complaint is that CBL and BTC had entered into a business contract and CBL broke it. Both companies offer telecom and Broadband services, and are both therefore potential advertising customers for Cable Television. It is our view, that by allowing CBL's telecom and/or broadband business to advertise on Cable Television and not BTC, it is in violation of specific sections of the Communications Act and various provisions within URCA's Competition Guidelines and Conditions."
Mr. Johnson said that BTC filed the complaint with URCA on June 4th and requested a fast track investigation into the anti competitive behavior in the Broadband Market.  He said that CBL is taking advantage of its position as the only provider of pay television services in The Bahamas to keep competing BTC ads off Cable Television.
"Their actions are singularly protective of their current monopoly status of the only provider of pay television services. They know we are gearing up to enter the market and it would seem they don't welcome the competition or want to offer a choice of telecom and Broadband service providers for better consumer pricing and value. We feel that their actions in this matter are an abuse of their current dominant position.  Clearly, if BTC is prevented from advertising any of its products and services with CBL TV because it competes with their Broadband, CBL is applying selective treatment vis-à-vis BTC and the customer, namely CBL's Broadband service."
The Bahamas Telecommunications Company (BTC) is the leading telecoms operator in The Bahamas. BTC is jointly owned by Cable & Wireless Communications (51%) and the Government of The Bahamas (49%). Cable & Wireless Communications has both management and Board control.
By Serena Williams