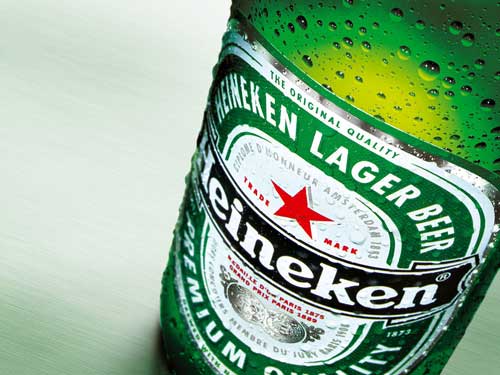 This summer, from June 21 to August 24, Heineken will send several lucky winners to international destinations via an "unseal to reveal" promotion dubbed The Voyage: Legendary Travelers Wanted. The global campaign is designed to encourage Heineken drinkers to "be travelers, not tourists" and has reached Bahamian shores in time to quench the thirst for adventure for Heineken lovers.
"This is an exciting opportunity for Heineken fans in The Bahamas to become instant globe-trotters," said Heineken Brand Manager in The Bahamas Janay Pyfrom. "Someone could end up having a legendary summer experience just by checking under their bottle cap."
Commonwealth Brewery, which brews Heineken in The Bahamas, will manage the promotion that includes prizes of complimentary bottles of Heineken, a year's supply of Heineken and prepaid Visa cards. Participants who collect and enter six Grand Prize Draw bottle caps will be qualified for the drawing of a number of voyages to international destinations. Mini prize drawings will be held in Nassau, Freeport, Abaco and the Family Islands and will include the drawing of 10 exclusive weekend getaways to Atlanta, Miami or New York, inclusive of air travel, hotel accommodations and car rentals (excluding New York). The grand prize will include 10 cases of Heineken, a $10,000 Visa card, a five-night trip to space camp in Amsterdam (airfare and hotel included) with a chance of being selected to travel to space.
According to Pyfrom, "the Heineken "unseal to reveal" promotion is the latest in the series of customer targeted activities offered during Heineken's 140th anniversary which allows us to celebrate with our consumers."
Last year, Heineken called attention to the 23rd James Bond film Skyfall through a gala premiere of the movie and a Crack the Case interactive experience which consisted of a treasure hunt in Nassau, Grand Bahama and Abaco with participants searching to find a James Bond-look-alike briefcase with an expensive Omega watch inside.
"Whether through exploring the world or dealing with the unexpected, Heineken drinkers represent a class of consumer who knows their way around and recognize a fine beer when they taste one." says Pyfrom. "With Voyage, we want to go further than inspiring people to be resourceful and open to the world.  We are giving a few of them the opportunity to go beyond the borders of their comfort zone."
More information on The Voyage and details on the local "unseal to reveal" promotion campaign and giveaways will be made available as the June 21 launch date approaches.
By Diane Phillips and Associates