Wilson Dismissed For Talking 'Nonsense'
June 26, 2013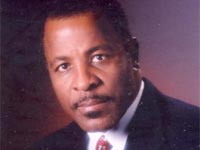 Free National Movement (FNM) Leader Dr. Hubert Minnis dismissed a suggestion by businessman Franklyn Wilson that the government did not net $200 million when the Bahamas Telecommunications Company (BTC) was sold to Cable and Wireless Communications (CWC).
CWC purchased 51 percent of the company for $210 million plus $7 million stamp tax on the transaction in 2011.
"Was the money not deposited and consolidated?" Minnis asked. "All you have to do is check; that's not an issue. Just check the budget." Wilson is the lead negotiator for the Christie administration in its controversial bid to get back controlling interest in BTC.
He claimed the only reason the Ingraham administration sold the shares was to get money.
FNM Chairman Darron Cash said Wilson was talking "utter nonsense".
"What he and the prime minister (Perry Christie) ought to do, is if they have some information, put it before the Bahamian people," Cash said.
"Do it instead of this drip, drip innuendo about what the FNM government and what the people on the privatization committee did or did not do.
"The fact is, Mr. Wilson is a smart man, but he is not the only smart man in the country.
"The FNM had high confidence and we retain high confidence in the people who were involved in the privatization exercise.
"We are confident that people worked hard, that they were honest in their dealings, that they made the decision that was in the best interest of the country."
Wilson has repeatedly referred to the sale of BTC as a "horrendous" deal, but the government has yet to make public any findings in this regard.
He said the evidence will be presented "in the fullness of time".
Former Prime Minister Hubert Ingraham offered no comment on the issue when contacted.
When international credit ratings agency Moody's downgraded the country's credit rating last year, it noted that the sale of BTC, among other one-time revenue inflows, "masked a decline in recurrent revenue in 2011".
Source: Travis Cartwright-Carroll
The Nassau Guardian