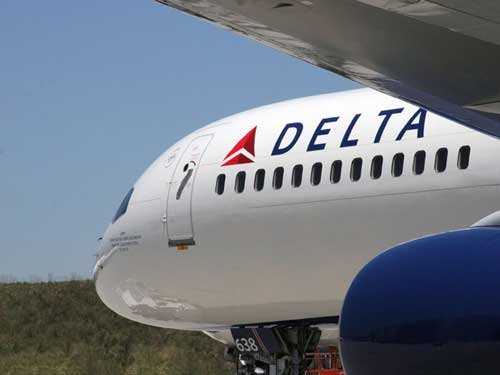 Delta Air Lines celebrated its 45th anniversary of uninterrupted service in the Bahamas, highlighting the key role the Caribbean islands play in the continued growth and development of the company's network between the United States and Latin America, according to Delta Air Lines.
"Delta is part of the Bahamas history as we have provided services to the country for 45 years. Our commitment to the region is strong and it shows as we continue to increase frequencies in top destinations in the Caribbean," said Nicolas Ferri, Delta's vice president – Latin America and the Caribbean. "Delta will continue to support progress and growth in the Caribbean and offer the best products to suit the needs of business and tourists," he added.
Delta connects the Bahamas to its Atlanta hub with 21 weekly frequencies. From Delta's state-of-the-art international terminal in Atlanta, travelers from Nassau have access to more than 1,000 daily flights to 208 destinations that Delta operates, including non-stop service to 65 international destinations, according to Delta Air Lines.  

New York is another key destination that Delta connects to with a daily non-stop flight between Nassau and LaGuardia Airport.
Customers can benefit from Delta's $160 million investment to modernize and connect Terminals C and D at LaGuardia with a connector bridge between the two terminals, according to Delta Air Lines. Delta provides service to more destinations from New York-LaGuardia and New York-JFK combined than any other airline.

Year-round service to the Bahamas is complemented by seasonal flights between Nassau and Detroit, connecting Caribbean and US travelers with more destinations during the busiest months.
Seeking to enhance customer experience, Delta has invested $3 billion over the last two years to improve customer on-board service by remodeling its fleet to include the popular Economy Comfort product on flights to and from the Caribbean, offering complimentary light meals in the Economy cabin, as well as expanding its state-of-the-art entertainment system with a library of over 250 movies, 100 TV programs, 50 hours of HBO, video games and kid-friendly programming, according to Delta Air Lines.
By The Financial