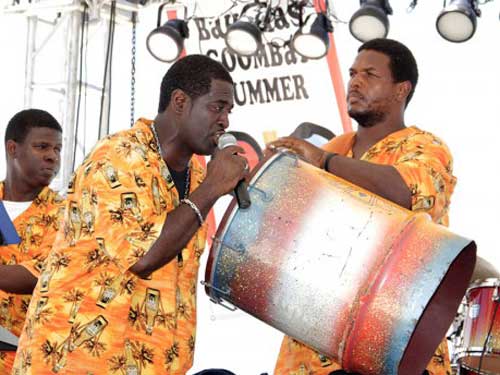 A new generation of entertainers and artisans takes over the latest installment of Goombay Summer in Nassau, which is set for three Fridays in August.
The newly-opened Pompey Square and Woodes Rogers Walk will be the site of the weekly event. On Friday, August 9, 16 and 23, the festivities will last from noon until 10pm, said Charity Armbrister, director of Events in the Ministry of Tourism.
"It's going to be very exciting," Ms. Armbrister said. "We are having the true Goombay dancers and drummers, basically street dancers. I think it is going to bring back the good old days of Goombay as we know it. Initially Goombay was started in the early 1970s and it was the Minister (Obie) Wilchcombe's idea that we would like to go back to branding our signature summer event as Goombay Summer Festival."
Ms. Armbrister said the line up of entertainers include performances by Spank Band, Sky Juice, Geno D, Nita and Veronica Bishop. However, she said, the Bahamian people are the true stars of the event.
"It is really when the visitor gets to mingle with our residents that they get the true Bahamian experience," she said.
Second generation entertainer Mitzi Chipman will coordinate the Goombay street dancers. She recalled the early days of Goombay, when her parents – John and Becky Chipman – were Goombay performers.
Ms. Chipman said audiences should look out for the street performances each week. Her dancers will also incorporate some of the country's dance traditions of an earlier era, she said.
"The fun part about Goombay is when we do the ring play," she said. "You don't see that these days. That's when you get the tourists involved. We get the Bahamian involved and sometimes too, the ring play, it brings back our childhood – how we used to be."
Other Goombay segments will include rake and scrape dance demonstrations, quadrille dance demonstrations and fashion shows featuring Androsia and Bahama Hand Prints.
Source: The Ministry of Tourism