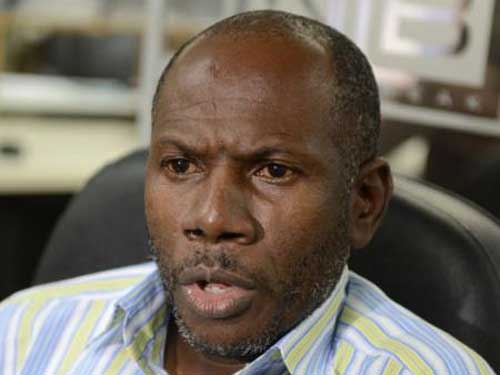 Bahamas Electrical Utility Managerial Union (BEUMU) officials alleged that the union was "blindsided" by the government's decision to bring private companies in to takeover the power generation and transmission and distribution functions of the Bahamas Electricity Corporation (BEC).
The union's President Clinton Minnis told Guardian Business that the matter has also caused a "trust" issue for his union and the Bahamas Electrical Workers Union (BEWU) in their dealings with the Government, having been notified of the government's intent to liberalize the energy sector hours before Prime Minister Perry Christie issued a press statement on that matter.
Meanwhile, Guardian Business has confirmed that the Government intends to have all companies who have presently got proposals before the Government for energy cost solutions re-submit these proposals in light of its newly redefined Request for Proposal should they wish to continue to pursue the opportunity to participate in the Bahamian energy sector.
Over 60 groups have over the past year submitted proposals or expressed an interest in offering power generation solutions to the Government to address the cost and reliability issues surrounding BEC.
In addition to the time to re-prepare proposals in light of the updated scope of the RFP, any new submissions on behalf of these groups, or any new groups, will come with a $25,000 non-refundable submission fee, Guardian Business has learned.
Speaking of the union's reaction to the Government's move to liberalize BEC, announced late Tuesday night, Minnis said: "This approach by a 'labour-friendly' government is not welcomed at all if we are supposed to be stakeholders and strategic partners in BEC."
"We thought it would be more respectful to us for the government to have consulted with us in advance. While we are not interested in fighting the government, we are prepared to if need be."
"I'm concerned about what that means, if we are going to get notice several hours about this major proposition. If the government doesn't do this right, then collectively both unions will have an understanding of how to deal with this matter," said Clinton.
Both unions that represents BEC employees, the BEMU and the BEWU were reportedly invited to attend a meeting at the Deputy Prime Minister and Minister of Works and Urban Development, Philip 'Brave' Davis' office around 5pm on Tuesday.
It was at that time, Minnis confirmed that the union was advised that the government intends to send out requests for proposals (RFP) to split and privatize BEC's generation functions and its transmission, distribution, and maintenance functions with the goal of reducing electricity costs.
Now, with little less than a month left before RFPs have to be submitted to the government, the union executive said there are plans to meet with its membership and government before the September 13 deadline.
The BEUMU chief also expressed concern about job security of the hundreds employed at the corporation.
"In terms of job losses, we are waiting to see what the bidders have to say and we will look at it carefully," Minnis said to Guardian Business.
"We are concerned about what this will mean for our consumers when we make promises about reducing electricity costs and we are not sure of how service will be, or what consumers will have to take up as a result of the change in BEC because the government is carrying a lot of costs now."
"We are also concerned about the timing of consultation because people need time to prepare for transit in and out of the corporation."
The government will now begin the hunt for private companies to both offer power generation in The Bahamas and to gain a management contract to take over transmission, distribution, maintenance, and billing of customers.
Christie said the government intends to sign two contracts with two companies by the end of the year.
"Today we are embarking on a journey to completely realign our energy sector, which is in urgent need of upgrade. We simply cannot continue with the same model we have today. There is far too much at stake," said Christie.
By Scieska Adderley
Guardian Business Reporter