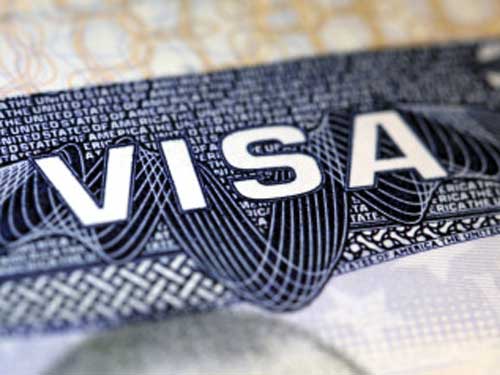 The US Department of State has approved the granting of non-immigrant multiple entry visas, valid for a five-year period, to Cubans applicants who want to travel to the United States for family and other personal reasons. The measure came into force on August 1.
The new agreement to grant B-2 visas expands the six-month single-entry permits, so far established, to five years for those Cubans who apply and qualify for the visas, said State Department's spokesperson Marie Harf in a press conference, according to Granma newspaper.
The approval process will consider each case and will favour only those Cubans who have already visited the United States and have returned to the island, officials with the US Interest Section in Havana told the Cuban Foreign Ministry.
The new process, however, will be applied under the supervision of a consular official, according to information on the Interest Section's website, which also explains that the measure does not mean that already established requirements to apply for a US visa have changed.
Granma newspaper recalled an interview with the Interest Section's general consul Timothy Roche last March in which he said that US laws are very specific for those who apply for visas. The applicant must prove his strong links to Cuba and that he or she is not going to stay in the United States to work, the official said on that occasion.
US legislation suggests that all consular officials should assume that all those Cubans applying for temporary visas are possible immigrants, said the general consul who admitted that it is very difficult for a young person to obtain the necessary permit to travel to the US. He said that many look for better economic conditions abroad, while retired adults maintain stronger links to the island and they usually return.
The new US regulation will not affect B-1 business visas or combined B-1 and B-2 visas, according to the US Interest Section, which also explained that those citizens who have recently been granted a single-entry B-2 visa will not be able to change it to a multiple entry one.
By Caribbean News Now!