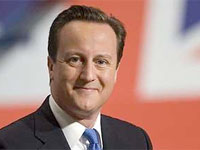 LONDON, England — Britain's Prime Minister David Cameron has officially recognised that the Overseas Territories and Crown Dependencies operate "fair and open tax systems".
Speaking in the House of Commons, he said, "I do not think it is fair any longer to refer to any of the Overseas Territories or Crown Dependencies as tax havens. They have taken action to make sure that they have fair and open tax systems."
Cameron's comments were welcomed by the Overseas Territories in the Caribbean.
Cayman Finance, the private sector group that represents the Cayman Islands' financial services industry, said the remarks by the prime minister finally recognised the transparency of the Cayman Islands financial services industry built over the past four decades.
A good, recent example of how the Cayman Islands compares to other jurisdictions is illustrated in the OECD secretary-general's report to the G20 leaders, issued in early September, Cayman Finance said.