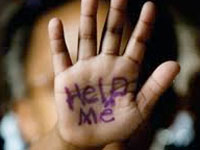 The Jamaica government has condemned the "brutal rape and attack" on a 15-year-old girl by her father, and says it is planning to conduct child abuse sensitization sessions in the community where the gruesome incident took place.
The Ministry of Youth and Culture said the sessions, designed to educate residents about the signs of child abuse and how to prevent as well as report child abuse, will involve various government agencies including the Office of the Children's Registry and the Child Development Agency.
The government statement gave no further details on the incident involving the 15-year-old child, but Youth and Culture Minister Lisa Hanna said the abuse of children is destroying future generations and was a blot on the psyche of the entire nation.