A seductive new entrant to the Bahamas' cell phone market was introduced by The Bahamas Telecommunications Company (BTC) on December 6th at a launch event at the BTC South West Plaza flagship store.
Huawei Ascend P6 is the world's thinnest smartphone and aimed at competing with high-end rivals Apple and Samsung through design, features and pricing.
Geoff Houston BTC CEO said that he was a fan of the new phone from the first moment he saw it.
"It looked and felt good.  Lightweight, thin, a great design and obviously very competent.  I am very pleased we can offer this brilliant smartphone in our stores.  The overall quality, look and capabilities make this excellent value for money and certainly a great, next cell phone choice."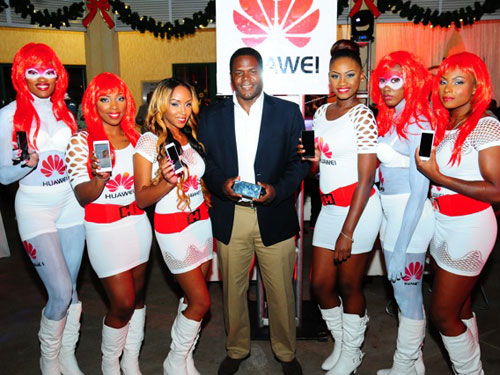 Marlon Johnson, senior vice president Brands and Communication said that Huawei, a leading global information and communications technology solutions provider, is their technical partner on several projects, including the world-class 4G-LTE, a wireless  communication network of high-speed data for mobile phones and data terminals.
"Huawei furnished the technical design and supplied the 4G-LTE infrastructure and hardware for us install  – all of which will be ready for roll-out this month, December.  Mid 2014 will see 4G-LTE also operational on Grand Bahama, Abaco and Eleuthera and other major islands shortly thereafter.
"Also, for high-usage public spaces, Huawei designed an 'in-build' solution to expand the facilities to allow mobile phone usage in heavy traffic areas such as Concourses 'B' and 'C' at the Lynden Pindling International Airport, major hotels, the Thomas A. Robinson Stadium and the Malls on New Providence."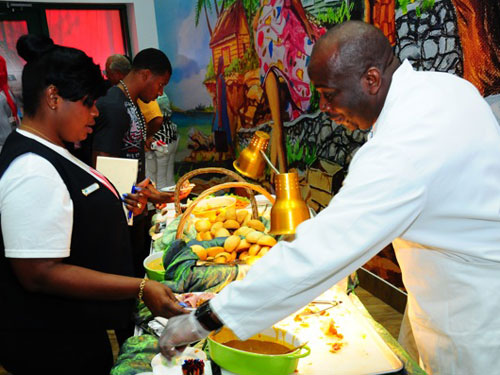 Huawei provided the technology solution that led to the replacement of the company's CDMA outdoor telephone infrastructure that caters to visitors to The Bahamas.  And in conjunction with BTC, the transmission technology for the police CCTV network.
Huawei technical solutions facilitated the upgrade to the Bahamas Domestic Submarine Network International (BDSNi).  This system links more than 20 sites between Bahamas and Haiti and stretches across about 3,500 kilometres.
Its presence ensures a robust telecommunications network, meeting the expanding requirements of e-Commerce, e-Education, e-Trade and e-Government and enabling connectivity and ability to implement new inter-island services to meet expanding regional demand, for a future proof platform.
"Huawei has presence in over a 140 countries, and in addition to their reputation as a leading global information and communications technology solutions provider, it is one of the top phone device vendors in the world, finding success by matching the quality and design appeal of the bigger brand names at much more competitive pricing," said Mr. Johnson.
The Huawei Ascend P6 smartphone has a customized Android-based operating system and a reed-thin design to combine beauty with brains.  Its ultra-modern, sleek micro-thin space-age design reflects its status as a relative newcomer to the world stage.
The Ascend P6 has 2 cameras and the 8 mega pixel rear camera has a large 2.0 aperture, designed to capture more light, for bright clear photos even in dim conditions.  Take pictures of yourself and others with the 5 mega pixel front facing camera, even close-ups and shoot Video for playback in 1080p High Definition.
The Bahamas Telecommunications Company (BTC) is the leading telecoms operator in The Bahamas. BTC is jointly owned by Cable & Wireless Communications (51%) and the Government of The Bahamas (49%). Cable & Wireless Communications has both management and Board control.
Serena Williams… Media & Public Relations
Captions (from top to bottom):
BTC Diva enjoying the new Huawei Smartphone, in stores for Christmas
State Minister for Investments Khaalis Rolle enjoys the evening with the BTC Divas Promotion Team
Lots to eat at the part table buffet