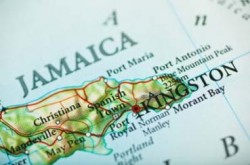 The mother of a teenager from Brooklyn who was killed while on vacation here, is opening up about the incident.
The teenager, Franciena Johnson, 19, was visiting relatives when she was shot and killed only one day after landing in the island. Johnson's 18 year old cousin, Nadia Fearon was also killed.
The police report that Johnson went to visit her grandmother in Jamaica one week ago, however a day later she was reported missing along with Fearon.
The child's grandmother then called Franciena's mom in Brooklyn and broke the news of the tragedy.
Police found the bodies of Franciena and Nadia floating in a salt marsh near May Pen in the central parish of Clarendon. The bodies had gunshot wounds.
Click here to read the complete article at www.caribbean360.com