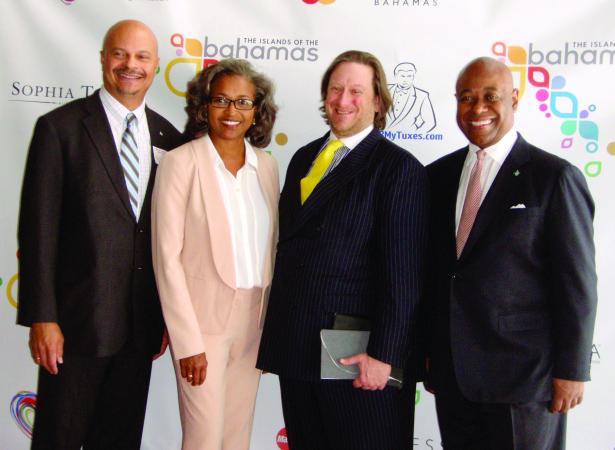 With Valentine's Day just gone, the Ministry of Tourism aimed to ensure that love stayed in the air as it launched its latest niche promotion in New York City.
More than 100,000 people experienced a destination wedding in The Bahamas last year, and the country wants to attract even more in years to come, Minister of Tourism Obie Wilchcombe told seasoned travel writers and business partners as the Ministry of Tourism announced its 16 Weddings, 16 Islands, One Priceless Day invitation.
The invitation was extended to engaged couples throughout the United States and will allow the couples to learn about the 16 major islands of The Bahamas online then use the selected website to enter to win a destination wedding on one of those 16 islands.
"This promotion is so important," Wilchcombe told the group gathered for the launch event held at the trendy Per Se Restaurant.
"It is so important because over the next several months as people register and they tell us why they want to come to The Bahamas, they will get to see all the places. They will get to know that The Bahamas is more than the capital city. They will get to know that there are other islands that you can come to in The Bahamas, and you can sit at home and plan to have this wonderful day and have this wonderful celebration."
Wilchcombe also thanked the dozens of top New York writers who attended the event. By telling the stories of The Bahamas and the wedding invitation, the writers were becoming partners with the country.
Click here to read the complete article at www.thenassauguardian.com