Bahamian Chef Named In Top 25 In The Caribbean
March 27, 2014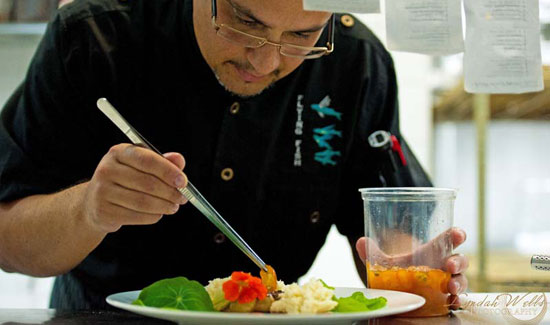 Bahamian Chef Tim Tibbitts of Flying Fish in Freeport has been named one of the Top 25 Chefs in the Caribbean by esteemed culture magazine, Caribbean Journal.  Tibbitts was named next to huge culinary names as Top Chef star Nina Compton and Celebrity chef Ron Duprat.
"We are humbled and incredibly proud of this recognition, and even more proud to bring some good publicity to the island of Grand Bahama," said Chef Tim, Owner and chef at Flying Fish.
In the article Tibbitts was citied for his creative contemporary spin on Caribbean seafood for his inclusion in this list, even though Flying Fish just reached its second birthday.
"Our commitment to local sources has made a large impact on the quality of product we can serve," said Tibbitts. "for Caribbean Journal to give us recognition for that is as much about the local farmers and fisherman as it is about us. And to do it in such a short period of time is amazing."
Tibbitts is happy to see a Bahamian chef on the list as well, even if he is the only one on the list.  He hopes that this will be a precursor of things to come.
"There are good chefs in the Bahamas.  For me to be singled out as the best in the country is a great honor.  I hope this will inspire other Bahamian chefs to be creative in their approach so we can see more Bahamians on next years list."