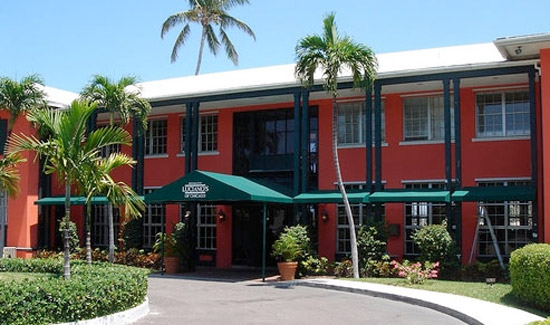 Capturing the essence of a chic Italian eatery in the heart of the country's capital, while overlooking a beautiful Bahamian waterfront and harbour, it has been 10 years since Luciano's of Chicago first opened its doors, changing the fine-dining scene in Nassau by combining some of Italy's finest dishes and wines with a taste of paradise.
For a decade, Luciano's of Chicago has continued to deliver to its clientele a true Italian dining experience, presenting menu selections from Tuscan cuisine and highlighting them with Bahamian specialties for the perfect mix of authentic flavours. Luciano's of Chicago offers an extensive Italian menu with a Bahamian twist, from fresh pasta dishes, choices of house specialties, seafood, a decadent dessert selection, and International and Italian fine wines.
"It certainly has been an incredible 10 years during which Luciano's of Chicago has evolved into one of the top fine-dining restaurants in the Bahamas, thanks to our amazing culinary and service teams, and our fabulous guests," said Silfredo Naveda, General Manager at Luciano's of Chicago. "We've been honoured to serve visitors from all across the world, as well as having been chosen to host numerous weddings and events on our beautiful property."
This month, the restaurant celebrates its 10-year milestone, made possible through the restaurant's extraordinary management team, chefs, staff, and most of all the loyal support of its guests.  To commemorate, Luciano's of Chicago is inviting guests to join its 10-year celebration for the entire month of September with an indulgent three-course meal, inclusive of a mouth-watering appetizer, entrée, dessert selection, all served with a complementary glass of wine.
"We are so grateful to our guests who choose to spend many joyous and special occasions with us to relax, to celebrate, and to enjoy delicious, fresh Italian-Bahamian cuisine. We owe them our gratitude and invite them to join in celebrating our anniversary with us," adds Naveda.
To learn more about Luciano's of Chicago, please visit the restaurant's website at www.lucianosnassau.com or visit them on Facebook at www.facebook.com/LucianosNassau