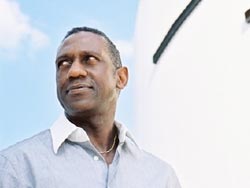 The joint liquidators for Owen Bethel's insolvent Montaque Capital Partners currently possess just $196,238 in liquid assets to cover total creditor claims of $17.5 million, it has been revealed.
The third report to the Supreme Court by accountants Ed Rahming and Kenneth Krys, of the KRyS Global accounting firm, discloses that $1.542 million in assets belonging to the Bahamian broker/dealer's customers are either "illiquid" or cannot be accessed.
Messrs Rahming and Krys said that more than half the $1.738 million they have identified as held in trust for Montaque's clients, a net positive cash/securities balance of $932,380, is tied up in a legal dispute with the Canadian broker holding them, Macquarie Private Wealth.
Of the remaining $805,760, some $609,522 consists of securities certificates recovered from Montaque's Nassau office vault when it was placed into liquidation. The liquidators described these as 
"illiquid", meaning they will have difficulty in selling them and realising their full market value.
With Montaque Capital Partners' clients and creditors seemingly facing a bleak picture in terms of recovering what is owed to them, Messrs Rahming and Krys, according to the report, are searching for other sources of recovery.