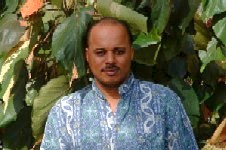 I received a telephone call from my father today.  He is a retired Assistant Superintendent (ASP) of the Royal Bahamas Police Force (RBPF).  He's very outraged about a Superintendent of that organization in the name of Stephanie Demeritte, escorting prisoners to court.  He says that it is out of place and dead wrong; it's really a job for a Constable.
My dad further stated that Superintendents are essentially executive officers on the Royal Bahamas Police Force (RBPF) – who in some cases, command hundreds of men and women.  He said that it was also wrong to have had the late Superintendent Sands performing the same low ranking work.
It is a shame to see Superintendent Demeritte, like the late Sands, waste away in a senior rank which is just below Assistant Commissioner.  It is a reflection of an organization which appears to be in the evil grip of politicians, or plain old incompetence.  The Commissioner of the Royal Bahamas Police Force should be embarrassed and ashamed every time he sees a senior commander of his force in the newspapers or on the evening news holding on to prisoners on their way to court.
It's a situation, according to my father – which no doubt is contributing to the low morale on the Royal Bahamas Police Force (RBPF).  Why would a competent Bahamian join an organization that has no respect for its executive rank?  It means that it's possible for a Superintendent of police in The Bahamas to direct traffic, work on the fire truck, be a chauffeur et al – under the existing status quo.
It is not a good reflection for the future of the Royal Bahamas Police Force (RBPF) in my opinion.  We need to do better in our beloved country, if we expect better.  Stop the political victimization and shallowness in The Bahamas; or like the late Sir Lynden Oscar Pindling (SLOP) use to say: What goes around comes around – my brother!
Dennis Dames