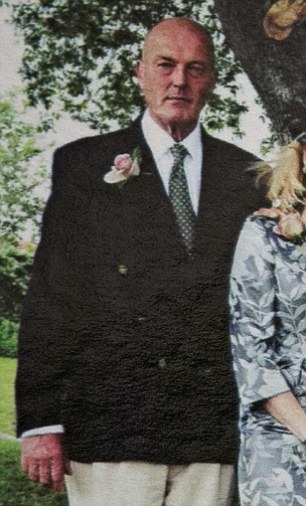 FREEPORT, Grand Bahama – A British man, who was currently living in Canada, was shot and killed in a home invasion and armed robbery in Emerald Bay, Grand Bahama, early yesterday, police said.
The victim – a 56-year-old family man – was murdered around 7:00am, after three armed men burst into the large canal-front residence on Dunton Lane,  located in an upscale neighborhood.
The family was tied up and robbed by the three masked men carrying a gun and a machette.
The man, who was identified as Edgar George Dart of Winnipeg, Canada, was in The Bahamas visiting his mother.  Mr Dart is believed to be the son the late Colin Dart, a wealthy British resident who died sometime last year.
Seven people were reportedly in the two-story home on Dunton Lane when the masked men broke in.
The large residence with its attractive gardens is located on an isolated cul de sac. It is situated on the Grand Lucaya Waterway and can be seen from the Casuarina Bridge.
The suspects wore masks, gloves, and dark clothing, and were armed with a handgun and cutlass. They tied up their victim's hands with duct tape.
They robbed the family of jewellery and several personal belongings.
Police say that the robbers disabled the phones at the residence which prevented the family from immediately calling the police.
After robbing the family, he said the suspects fled the residence in a white GMC truck, owned by the gardener.
The vehicle was later recovered by police not far the residence a short time later, he said.
After freeing themselves and ensuring the bandits had fled the area, members of the family drove to Central Police Station to alert authorities.
The homicide was the fourth for Grand Bahama in 10 days and pushed the count to six for the year.
Police Commissioner Ellison Greenslade said last week that the three murders that had been committed up to that time did not concern him. perhaps this one will.
Police have yet to bring charges in the murder of former Mississippi investor Anthony Kyle Welch, 47, who was bound with duct tape and stabbed multiple times about the body at his Albacore Drive home, back in January.
The United States Embassy in Nassau has repeatedly warned Americans about the dangers of visiting The Bahamas, which has one of the highest per-capita murder rates in the region.
The murder count for the year currently stands at 31 nationally.