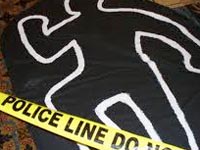 A woman's body was discovered floating in waters near Potter's Cay Dock yesterday morning.
Police suspect she had drowned.
Superintendent Stephen Dean said the body appeared to have been in the water overnight.
Dean said fishermen called the police after seeing the body between two boats at the harbor.
Officers retrieved it from the water around 10:45 a.m.
Dean said the woman is believed to be in her 40s.
A family friend on the scene said the woman was a straw vendor with one daughter.
Her daughter was also on the scene. However, she was too distraught to speak to reporters.
"She's a very nice person," the family friend said.
She said the woman could not swim.