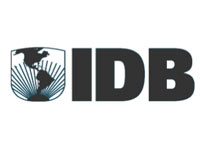 The Inter-American Development Bank (IDB) says that The Bahamas has "furthered worsened its potential" to be subject to a downgrade of its credit rating by international agencies as a result of pushing back the implementation date for value-added tax (VAT).
In its Caribbean Region Quarterly Bulletin, the IDB noted that there has been concern expressed by international agencies about a "lack of substantial implementation" of fiscal consolidation strategies to reduce the government deficit and slow the accumulation of debt in The Bahamas.
"Slippages in the implementation (delays in implementation, confirmation of the VAT rate, finalization of the tariff rates, etc.) have resulted in warnings of likely downgrades by one to two notches in 2014, thereby leading to a loss of the country's investment-grade rating.
"Recent push-backs in the implementation date from July 1, 2014 to later in 2014 or 2015 further worsen the potential for downgrades. At this point, the outlook given by rating agencies remains negative, reflecting 'their expectation that the government will find it difficult to achieve…a sustainable trajectory in the near term' (Moody's, 2014)."
Click here to read the complete article at www.thenassauguardian.com