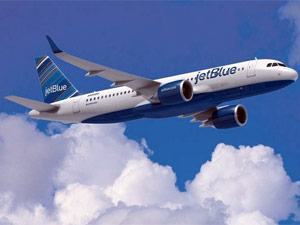 New York City-based carrier JetBlue will be adding several new seasonal routes from Boston to the Caribbean region.
The carrier, which has been quickly expanding its service to the Caribbean, announced that it would be adding new nonstop services for the winter season from Boston to the Caribbean.
The flights include new service to Liberia, Costa Rica, Puerto Plata in the Dominican Republic and Hewanorra International Airport in St Lucia.
All of the flights will launch on Nov. 1, 2014, operating once weekly on Saturdays.