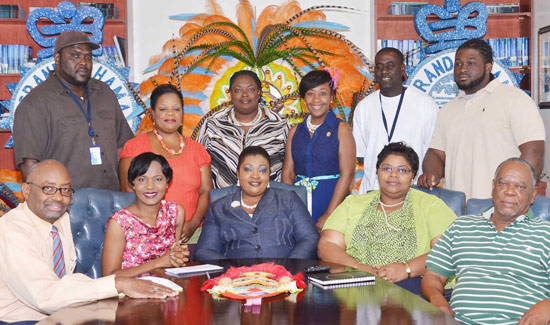 Freeport, Grand Bahama Island: Junka-Fest is the newest cultural event to be launched in Grand Bahama.  According to event organizers, "Junka-Fest is the amalgamation of Junkanoo, Goombay, regatta and the heritage festival, to be held at one time and one location."
Slated for Friday June 6th, from 12 noon until, Goombay Park will be transformed into a native village.  Guests entering will be transported back in time to take a historical journey through all things Bahamian, invigorating the senses of taste, sight and sound.
Brainchild of the event, Junkanoo Promotions are also the organizers of the highly successful 'Rush For Peace' parades held annually in downtown Freeport.  "Heeding the cries of our tourists, we have created another masterpiece concept that will provide additional on-island activities for tourists and locals to experience our rich heritage and culture," said Sergio Armaly, Junkanoo Promotions' Deputy Chairman.
Full of praise for their efforts was, Ginger Moxey, Vice President, The Grand Bahama Port Authority, Limited.  "GBPA has always been a keen supporter of their efforts and we salute the committee for their ingenious idea," she stated.  "The Port Authority continues its tradition of supporting the advancement of Bahamian culture and is proud to be a major sponsor of Junka-Fest.  Events like these have a great impact on our islands, and we are certainly delighted to support Junka-Fest which includes all aspects of Bahamian culture."
The group's mid-year cultural extravaganza, 'Rush For Peace' has stimulated domestic tourism like no other festival on the island.  Similarly, Junka-Fest's economic impact amongst local vendors is highly anticipated as hundreds are expected to converge at the former Carnival site for a fun-filled afternoon of family entertainment.
With several cruise ships expected in port on June 6th, ground transportation is being arranged so that cruise ship passengers and stop-over visitors at the various hotels can also enjoy the experience whilst visiting Grand Bahama Island.
The full complement of events planned include a wide array of native dishes and drinks, sisal, rock-oven, corn grinding and crab pen displays, old-time games, native fauna and flora, maypole plaiting and the quadrille.  Limbo, fire dance, and popular entertainers such as KB, Stileet, D-Mac and others are also scheduled to perform.
"We are grateful to GBPA for their ongoing support of our efforts," Armaly added, "and we look forward to other corporate citizens joining them in sponsorship of this event."
Additional Junka-Fest activities include a church service and youth extravaganza planned for Sunday June 1st.  Led by Bishop Kermit Saunders & Kingdom Worship Center, the church service will take place at 10am, with the youth rally following at 4pm on Independence Park.  On Sunday June 8th, a Junka-Fest awards presentation and family fun day is planned for Taino Beach.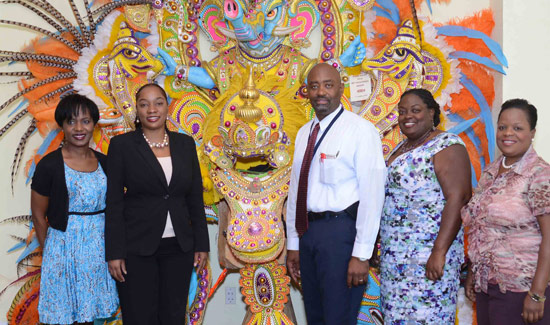 Grand Bahama Port Authority
Captions:
Top:
GBPA IS A JUNKA-FEST SPONSOR: The Grand Bahama Port Authority, Limited (GBPA) is pleased to partner with Junkanoo Promotions as they bring a new cultural event to the island during the June holiday weekend.  Pictured at a press conference with organizers and members of some of the participating Junkanoo groups were (seated left to right): Ginger Moxey, GBPA Vice President; Sergio Armaly, Deputy Chairman, Junkanoo Promotions; Michelle Reckley, Deputy Director Urban Renewal 2.0; Monique Leary, Cultural Affairs Officer; Ministry of Youth, Sports & Culture; and Huck Williams, group leader of The Swingers Junkanoo group.
Bottom:
NEW CULTURAL FESTIVAL LAUNCHED ON GBI: On hand for the unveiling of 'Junka-Fest,' to be held June 6th, were (left to right): Ginger Moxey, GBPA Vice President; Dr. Telina Smith, GBPA Donation's Administrator; Sergio Armaly, Deputy Chairman, Junkanoo Promotions; Racquel Beneby-Hart, launch organizer; and Shenika Lefleur, Ministry of Youth, Sports & Culture.