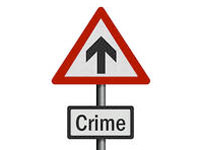 Murders increased by eight percent between January 1 and May 23, 2014, compared to the same period in 2013, according to The Nassau Guardian's records.
There were 46 murders recorded during this period compared to the 50 murders recorded this year so far.
In the last week, five people have been murdered in the country.
All of those murders took place on New Providence.
The most recent victim was shot dead outside a business on Lightbourn Avenue, off Farrington Road, around 5:45 a.m. Friday.
On Wednesday morning, a man was found dead inside a public restroom near Mermaid Boulevard, off Carmichael Road.
There have been 10 murders this month so far.
There were 12 murders in April.
Seven deaths have not been classified to date, including the four bodies found on April 3 on Anguilla Cay.
The bodies had tires placed on top of them and were burnt beyond recognition, according to authorities.
While Commissioner of Police Ellison Greenslade has provided indications of the murder trend in recent months, he has not released crime statistics for 2014.
In April, Greenslade said violent crimes with the exception of murder were trending downward.
Authorities have recently expressed concerns that crime could negatively impact tourism.
Minister of National Security Dr. Bernard Nottage said on May 6 he was "personally satisfied" that the government is on the right track in the fight against crime, adding that the crime problem will not be fixed overnight.
Royston Jones Jr.
The Nassau Guardian