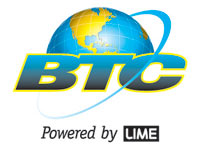 BTC was able to get onto the grounds of the Prison and – with the assistance of the Prison Authorities and its vendor – correct the issues affecting cellular voice and data services on the Eastern portions of New Providence.
The company explained that compounding the situation was its inability to get on the Prison grounds as soon as the issue was identified. BTC was able quickly to identify that the "cell jamming" technology was the source of the issue; however unfortunately,    it was not until late Monday morning that company technicians were able to get onto the prison grounds and work with the vendor to have the equipment shut off.
BTC explained that without the prior knowledge or consent of BTC, the Prison Service this past weekend expanded its "Cell Jamming" technology and heightened the antennas carrying same, creating severe cell service disruption to customers across the East New Providence.  The disruption could have been avoided, according to BTC, if the adjustments to the solution were brought to BTC beforehand and properly tested.
BTC understands that Cell Jamming technology is used to discourage the prison population from unauthorized cell phone use on the compound.
BTC is working with Prison officials to ensure that such an occurrence does not happen again.
Serena Williams