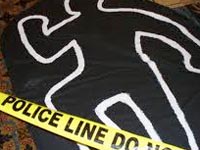 Assistant Commissioner of Police Anthony Ferguson said "every effort is being made" to classify several unclassified deaths this year, five of which have occurred this month.
Seven deaths in four separate incidents have yet to be classified for 2014.
Ferguson, who was contacted for comment, indicated that police are concerned about the lingering matters.
But he said police must be thorough with every investigation, some of which include forensic analyses.
"We have our partners that we are affiliated with in terms of doing our DNA work, but sometimes some things linger longer than some people would like," he said.
"But every effort is being made to conclude all of these matters, which we are concerned with."
On April 13, police found the partially-clothed body of a woman between 30 and 40 years of age in bushes near the entrance to Dignity Gardens, off Carmichael Road.
Police said they were unable to determine the cause of death or the woman's identity and the death was being treated as a homicide.
Ferguson said police were still investigating that matter, but had not yet determined the cause of death.
On April 3, the defense force found four burned bodies — three men and a woman — on Anguilla Cay. Authorities said tires were placed on top of them and they were set on fire.
Defense force officials said they believed they were Haitians, but did not say what led them to believe that.
Ferguson said police are trying to complete their forensic investigation into that matter.
He said as far as their identities and the classifications of those deaths "we haven't reached that stage yet".
On February 8, police found the partially-decomposed body of a man in a shallow grave in Coral Harbour.
Asked about that matter, Ferguson said police were still awaiting DNA results.
On January 5, a man's body was found burned beyond recognition in a car off Cowpen Road, police said.
"We are no closer now than we were with that incident," Ferguson said.
"We are still appealing to members of the public who may have information with that."
Ferguson said that matter also required forensic analysis.
He said each of those outstanding matters are being investigated as homicides.
The murder count for 2014 stands at 39, according to The Nassau Guardian's records.