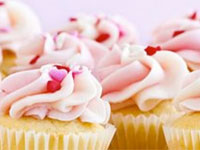 The Bahamas Humane Society is having a bake sale on Saturday, July 19th at VENETIAN West (behind Fresh Market at Old Fort) at their Open House from 10 a.m. to 3 p.m.
Please come out and support us at this event.  Money raised will be used for distemper vaccines!
Are you able to donate baked goods (sweet or savory) or time for this sale?  If so, please contact me by return email, or contact Kim Aranha.  We can arrange for baked goods to be picked up or you can drop them off at the BHS on Friday or at the sale on Saturday.
If you're unable to donate at this time, please come out and support us by purchasing items!
Thank you in advance for your support!  And thank you, too, to those who have already pledged baked goods and time!
On the distemper front:
Blood samples are currently being taken from all dogs at the BHS in order to have a clearer view of what we are dealing with.  You can find a link at our Facebook page to a video of a press conference held Saturday (sound is a bit hard to hear!).
https://www.facebook.com/be.humane
Please remember to vaccinate your dogs.  We are still seeing cases of distemper.  While a vaccination cannot cure the disease, it gives your dog added protection.  If you notice your dog showing any of the symptoms listed on the attached flyer, please contact your veterinarian immediately.  Cats and people do not get distemper.