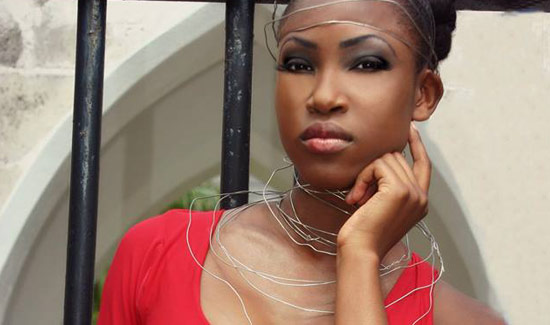 If you are between the age of 16 and 21 years, and you think you've got what it takes to be a high fashion model, then be sure to come out to the 2014 Supermodel of the Bahamas Model Search casting this Saturday, July 18th from 12 noon until 3pm at Dunkin Donuts on Bay Street, Nassau.
All potential applicants must be outgoing, well-spoken, intelligent, and self motivated with an intoxicating personality.  Females must stand from 5″6 to 6 feet tall; and males must stand from 5″11 to 6″1 feet tall.
"The stakes are higher again this year," said OilinSha Coakley, Founder, Supermodel of the Bahamas. "The organization seeks career minded individuals that will soar in the fashion industry and continue to place the Bahamas on the map. I'm excited to see what this year brings."
Last year's winners, Patricka Ferguson and Lacarz Brown were great representatives for The Bahamas, and the organization when they traveled to Canada to walk in Vancouver Fashion Week. Not only did they walk for international designers, but they were interviewed for TV and leading newspapers.
Interested applicants are required to dress in black t-shirt with fitted jeans.  Hair should be neatly groomed and away from face.
All applicants are required to bring along a recent printed photo and application fee of $50 to confirm your place in the competition. Prepare to spend 30 minutes as photos will be taken and and paper work will be completed.
Supermodel of the Bahamas is the 1 model search in the country which discovers new faces. It was founded by Oilinsha Coakley, owner of Oilinsha Models and Talent, Nassau.
Similar to America's Next Top Model in that Coakley discovers new faces. The candidates are then trained and pushed to perform, whereupon it becomes obvious after photo shoots, runway shows, and interviews, who is made for the life of a model.
Dates for the family islands will be announced soon.
For further information on the castings, visit supermodelbahamas.wix.com/supermodels or facebook; Supermodel of the Bahamas Model Search.
Captions: 18 year old Patricka Ferguson is the Supermodel of the Bahamas winner for 2013. Patricka not only traveled to walk in Vancouver Fashion Week in Canada last year, but she was featured in Vancouver newspapers, as well as interviewed for TV.   This year she was booked by award-winning photographer, Michael Grecco of California for  the Fstoppers Workshop on Paradise Island.
22 year old Lacarz Brown, Supermodel of the Bahamas 2013 made his international runway debut at Vancouver Fashion Week, Canada. Supermodel of the Bahamas afforded him the opportunity to travel his first time ever off the island of New Providence thanks to the support of the Bahamas Ministry of Tourism.
(Photos: OilinSha Coakley)