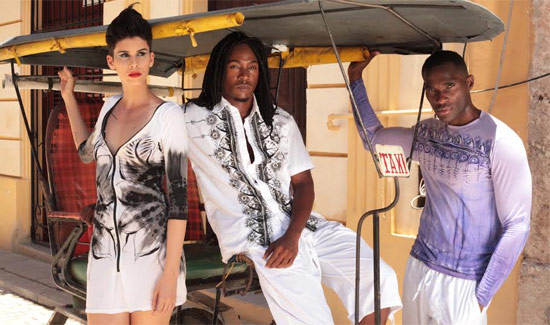 The Bahamas is about to get a fashion facelift with the latest installment of Islands of the World Fashion Showcase (IWFS).
Set for November 6-8 the award-winning show will feature some 15 designers from the Bahamas, Bermuda, Cuba, the Turks and Caicos and the United States of America. With less than a month before the big event, tickets are now available online at www.islandsfashionweek.com. Ranging from prices as low as $30, IWFS will transform the grounds of the National Art Gallery of the Bahamas into a fashionista's dream with its Fashion Pavilion.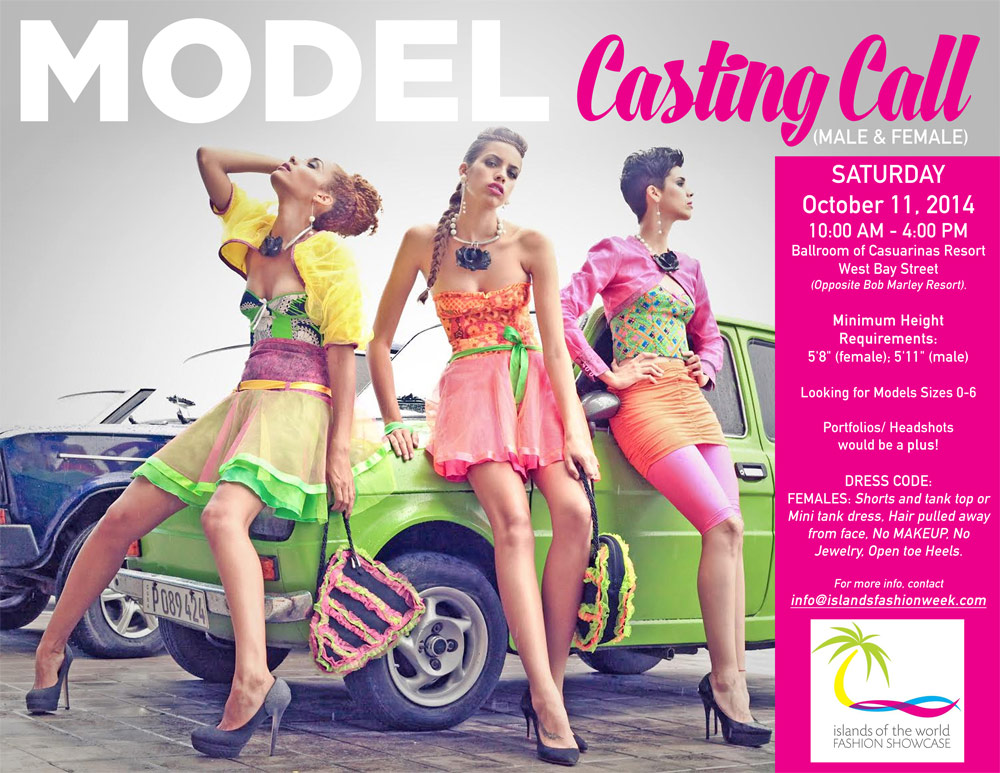 "This year's event marks a turning point for Islands of the World Fashion Showcase as it moves to the next step envisioned in its development with the launch of a collection and label under a collaborative endeavour with several designers," said Owen Bethel, principal and produc
er of the event. "This will be an attractive alternative for both young and established designers from the islands who may not be ready to produce their own line or wish to create separate garments under a different label."
The eclectic three-day event will not only host locals but also a group of travelling fashion enthusiasts thanks to a partnership with Queendom Ink, an agency out of Atlanta, Georgia and its new endeavor – "Miami Fashion Cruise -Fashion on the Sea".
Adding to an already explosive weekend is a unique feature of "Arte y Moda", translated "Art and Fashion", from Cuba. Attendees will experience a spectacle of fusion of art, fashion and music created by several Cuban designers.
"The 7 Cuban designers  got their inspiration from different pieces of art and were challenged to create designs, 22 of which will be presented on Saturday, 8th November, which convey a powerful story and representation of the artwork, and then set their pieces to accompanying music," explained Bethel.
"This ultimately also challenges the model to transform him or herself from a mannequin into a dancer and actor. It's going to be quite an experience. This is only the second time since "Arte y Moda" commenced that it has been seen outside of Cuba. Further, the setting of this in the environs of the National Art Gallery conveys the significant importance and interrelation of art with fashion, and as an encouragement for growth in both sectors of the cultural economy"
Since 2008, IWFS has held to the platform it was charged by the United Nations Educational, Scientific and Cultural Organization (UNESCO) for its promotion of cultural diversity, and as a means to bring value-added levels of production to the fledgling fashion industries in developing nations, particularly more vulnerable small island developing states. The intent is to draw attention via international media and trade exposure to the skills and creativity across the spectrum of the fashion industry in the islands.
To date in excess of 130 designer showcases representing 20 countries have presented their creations on the catwalks of Islands of the World Fashion Showcase.
For more information and updates, visit the website www.islandsfashionweek.com  or the Facebook page, www.facebook.com/islandsfashionweek