As part of its ongoing educational outreach on the captive insurance sector, the Bahamas Financial Services Board is hosting a half-day Insurance Industry Briefing that includes a "Captives 201" component.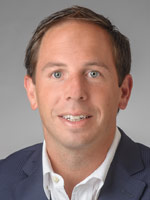 The Briefing will be held on November 17th in the Windsor Room of the British Colonial Hilton Hotel, starting at 9:00 a.m. Peter J. Strauss, J.D., Managing Member of The Strauss Law firm, will follow up on the "Captives Insurance Basics" training session hosted last year.
BFSB last year also introduced its scholarship programme for the Associate in Captive Insurance (ACI) designation through the International Center for Captive Insurance Education (ICCIE).
BFSB CEO Aliya Allen says "Continuing education and regular informal learning is essential in today's workplace and in every sector; this is particularly so in the captives space as we try to regain lost ground. We need to stay up-to-date on industry developments."
Ms. Allen also notes that BFSB continues to participate in external insurance conferences and programmes, all of which help the organisation and industry practitioners to gain new insights to help build and enhance the insurance platform here in The Bahamas.
The South Carolina based Strauss Law Firm is devoted to providing estate and tax planning, asset protection, international business, and captive insurance solutions to individuals, families, and business owners located both in the United States and internationally.
Mr. Strauss says, "There are over 30 Domestic Jurisdictions and over 35 International Jurisdictions in which licensure for Captive Insurance Companies can be incorporated. Yet, many of our clients are leaving their own backyards to come to The Bahamas."
The programme for the November 17 briefing also will include a Regulatory Perspectives presentation by Mrs. Michele Fields, Superintendent of the Insurance Commission of The Bahamas as well as an overview of Life Insurance and the High Net Worth Individual (HNWI) by Guillaume Bouffard and Paul Cooper, Co-Founders of Premium Life Insurance Limited in Nassau.
Their presentation will speak to what makes The Bahamas a competitive market place for HNWIs in terms of insurance solutions.  It will highlight the key features the jurisdiction must have – and must maintain – in order to attract this specific clientele, with a focus on the merits / value proposition of The Bahamas' insurance solutions for LATAM countries in particular.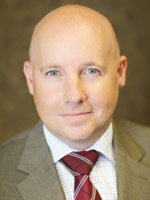 The event is cosponsored by the Ministry of Financial Services, the Insurance Commission, and the Insurance Institute of The Bahamas.  Cost per person: $40.00.   Contact BFSB for registration details.
BAHAMAS FINANCIAL SERVICES BOARD