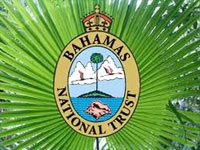 Freeport, Bahamas – To celebrate the New Year, the Grand Bahama Regional Branch of the Bahamas National Trust (BNT) will be bringing back their public lecture series.  The first lecture of the year will be held January 20th at 6:30pm at the Rand Nature Centre on East Settler's Way, and will feature Peter Barratt speaking on Taino and Maya parallel cultures.
Barratt is a long time member of the BNT and has lived and worked in the United Kingdom, North Africa, Canada and the Caribbean, including The Bahamas.  During his time in The Bahamas, Barratt was an Architect/Town Planner with the Grand Bahama Port Authority and was extremely instrumental in the Lucayan National Park's designation as a national park and the design of the park's original infrastructure.
The GB branch of the BNT is extremely proud to reintroduce the public lecture series, which will continue to be held every 3rd Tuesday of the month and is completely free for all to attend.  The lecture series will cover topics related to the environment, Bahamian History and Bahamian Culture and will be presented by various guest speakers.
"As a member of the local board on Grand Bahama and a tour guide that shares the story of our Lucayan people with guests almost daily, I look forward to this lecture on the Taino and Maya parallel culture by Peter Barratt," said Shamie Rolle, Chairman of the Grand Bahama Branch of the BNT.  "It's an exciting notion to look through the window of time and compare what we know today as an advanced culture of people, who built wonderful pyramids in Central America and view the comparison of Island people on the same timeline."
Barratt is especially equipped to discuss this topic as he is a member of the Institute of Mayan Studies in Miami and is also the author of several books on The Bahamas including 'Grand Bahama',  'Freeport Notebook' and 'Bahama Saga'.
The Grand Bahama Regional Branch of the BNT encourages everyone in Grand Bahama, including students, to attend this public lecture to learn about the history of our country and parallel countries and join them on this adventure.
Like the BNT on Facebook for more details on the public lecture series and other upcoming events.
Submitted By Barefoot Marketing
The Bahamas National Trust was created by an Act of Parliament in 1959 to build and manage the national park system of the Bahamas. Possibly the only non-governmental organization in the world charged with such a responsibility the TRUST, as it is commonly known works daily to conserve and protect the natural resources of The Bahamas, through stewardship and education for present and future generations. There are currently 27 National Parks managed by the TRUST with more than 1 million acres of marine and terrestrial areas protected.
Website: http://www.bnt.bs/ Facebook: https://www.facebook.com/pages/Bahamas-National-Trust/