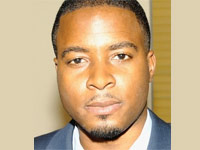 This weekend, I was chatting with a few immigration officers who told me that I would be surprised at the numbers of sham marriages of convenience happening in this country. According to them, marriages of convenience are becoming prevalent and seen on a regular basis. What's more, they noted that manpower is limited and often the Immigration Department is unable to conduct extensive background checks and follow-ups with some people to determine if a marriage is fake or subsisting, even if their suspicions sometimes lead them to think that money was exchanged.
Sadly, this is due to the fact that some Bahamians are willing to sell anything for 30 pieces of silver, without considering the implications and fallout. It is, perhaps, the same reason why we have problems with the illicit trafficking of firearms and the smuggling of immigrants.
Based on my discussions with immigration officials and other interested parties, we see a number of instances where, for example, Dominican air conditioning mechanics on fishing boats and pseudo tradesmen (of all nationalities), are able to exploit our natural resources, all because someone got $5,000 to $10,000 out of a deal. I've heard of instances where Jamaicans, Haitians, Americans and other nationalities have persuaded Bahamians to marry them in hope of eventually attaining citizenship, for spousal permits and, generally, for economic reasons.
I'm told by a former Minister of Immigration that often these marriages are never consummated; that for those who don't simply walk away with their papers once married, there are incidences of domestic abuse; that in circumstances where there is a cessation of payments or some other issue, Bahamian spouses spitefully seek to revoke spousal permits or, he said, even admit to immigration authorities that it was arranged or that they loved the person but that person loved another. Of course, we have not seen many charged with engaging in such shams.
Don't get me wrong. Many Bahamians marry foreigners for the right reasons and therefore this does not serve to question those often loving relationships. However, there are those unscrupulous persons among us who have no issue with breaking the law as long as it advances their me-first agenda.
So, does the immigration department take adequate information from people who have, or seek, to marry a foreigner and subsequently seek status for that person? Do they speak to friends and family about the relationship or at least have an interview session, asking questions of the couple, as is done by immigration authorities in the US? Do they ever follow-up? Why does the Department of Immigration allow disgruntled persons to influence them to make a person's life difficult – without proper investigation – particularly after the breakdown of what may have been a legitimate marriage? Why don't we hear of anyone being charged and made an example of relative to sham marriages?
Yes, I can see how such marriages may be difficult to police. Sometimes, I smile when I hear my countrymen and women rail against illegal immigration when we, by our own actions, contribute in large part to much of the illegality.
Relative to marriages of convenience, Bahamian men are marrying women for a certain set of reasons and vice versa. And, in all of these instances, it fundamentally is a financial transaction.
Cramped conditions at Supreme Court
Has anyone in authority been in the new Supreme Court building at Ansbacher House?
The facility is an affront to the judiciary, particularly since judges are all crammed into small spaces, some with chambers that are a little bigger than a bathroom. Yes, it's great to have all the courts situated on one place, but the set-up is too clustered, too jammed up.
What's more, the elevators – which are frighteningly rickety – have broken mirrors and plywood plastered all over the walls. This is unacceptable in what is supposed to be a premier building housing key members, including the Chief Justice, of our nation's judiciary.
On another note, Grace Bostwick – the Supreme Court's Listing Officer – must have one of the most time-consuming jobs in that building, yet she is relegated to a jammed up office, literally the size of (or smaller than) the average bathroom and where she must place files upon files on the floor, on her desk and elsewhere. One doubts that one or two large filing cabinets could fit in there.
Mrs Bostwick, who I met a few years ago while I was in Bar School, settles most court dates. She plays a vital role in the dispensation of justice. She is, essentially, the middle person between the client/lawyer and the judge/courts. So, why is she walking back and forth between that building, government offices and the central registry, which is still situated at the British American building opposite the Hilton Hotel, all while lugging multiple court documents behind her? When there are so many government cars driven by persons who should not have them, why is she – someone who should have one – not furnished with the same?
For years, Mrs Bostwick has been the Listing Officer. At present, she is responsible for the listing of dates for all Supreme Court judges in Nassau: that is 10 judges assigned to crime, other judges assigned to civil/commercial matters and an acting judge (about 16 in total). No doubt, Mrs Bostwick can hardly take lunch with such a workload and one would advise the powers that be to get that lady some assistance.
Make-up of government boards
Last I checked, government boards were supposed to be used to appoint citizens to serve and render professional advice for the betterment of governance. These boards have statutory powers, are influential and could have responsibilities relative to financial matters. However, many of the appointed boards today lack transparency and are simply unaccountable.
There are boards such as the Bahamas Plays and Films Control Board, BAIC's board, the Board of the Bank of the Bahamas, the Broadcasting Corporation of the Bahamas, the Public Hospitals Authority and several other that are desperately in need of reform.
Why have consecutive governments appointed cronies and/or staunch party loyalists to boards and yet expect the best outcome? Why are people being appointed to boards when they have conflicts of interest?
Government boards have become a means of rewarding the party faithful while hoping that they have something to offer in terms of acumen and guidance, but sometimes the only thing some board members have is an empty stomach and an avaricious appetite, all while looking for a cheque every quarter. If one were to look at the composition of certain boards, it's a listing of the faithful of the governing party, some of whose only acclamation in life is that they voted for the party in power.
Antiquated road traffic practices
The Road Traffic Department needs to come into the 21st century.
The Free National Movement promised in their 2007 manifesto that our personal information would be removed from the windshields of our vehicles. Yet, that has not happened. This is risky and can put people in danger and consecutive governments don't seem to be able or want to change the system.
What's more, the modernisation of the vehicle registration system requires a total conversion from the manual system currently in place to electronic.
Should we also consider privatisation of the vehicle inspection process? It would certainly reduce wait times.
Problem of young beggars
There has been a gradual but significant increase in the number of children, some as young as three and four, who will approach people in food stores, in parking lots and malls and on the streets with various stories for money. Often, they produce a sponsor sheet for some dubious activity that many times never happens – at least, I don't hear anything of it thereafter – from church events, to team trips or some other thing.
What's more, many of these kids approach you when they ought to be in school, raising a question about the location of their parents or whether they are under the instruction of their parents to earn money for food, clothing and shelter.
The average motorist can attest to the disheartening reality of these kids on our streets. One wonders why they are not removed from street corners and lights by family members or school wardens? Where are the truant officers? Such is life in the Bahamas in 2015. Our reality is that destitution and begging are very much a part of our daily lives. And I am quite saddened by it.
The charitable feeding centres and kitchens are now overrun. Has anyone passed Great Commission Ministries on certain days and observed the numbers of people seeking access to church-run food services? I applaud Bishop Hanchell and his family for their efforts.
That said, the people assembled outside these soup/food kitchens on any given day speak to the seriousness of life in the Bahamas. This is indicative of a problem of joblessness and it can be perhaps seen as a sign of hopelessness. So, we must stop to ponder life in this country and ways we can improve upon the livelihood of everyday citizens.
All the rhetoric, all the promises and all the contrived optimism pales in contrast to what we see and experience every day.
In praise of police
While I will speak further to policing in Long Island later, due to the fact that Long Islanders have written and called me about a number of matters that they would like to see addressed, I want to commend Assistant Commissioner of Police Stephen Dean for his leadership and ASP Anton Rahming and his team of Central Detective Unit officers for the professional investigative work they carried out in Long Island in the last few days.
This small team of officers, five or six, was able to swoop into Long Island, hit the ground running and engage in some real police work. What took officers stationed on Long Island two weeks to do – without any result – took officers from CDU between 24 to 48 hours of investigative work, before they tracked down and apprehended a suspect who was charged yesterday for a number of offences.
I applaud that team of officers that went to Long Island and who no doubt demonstrated how community policing is conducted and must be among the brightest stars on the police force. Kudos to them and, whilst I know that he would not wish to be praised publicly, ACP Dean deserves all the praise he gets and shows time and time again why and how he has earned the trust of wider public.
Adrian Gibson