BTVI President Presents At International Conference
July 29, 2016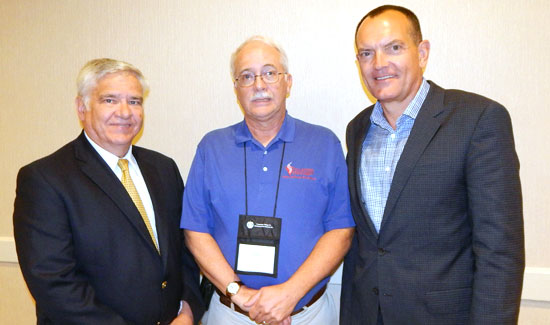 Within weeks of assuming office, BTVI's president, Dr. Robert W. Robertson was already representing the institution – and by extension, The Bahamas – at an international conference. Accompanied by Dean of Student Services, Racquel Bethel, Dr. Robertson attended the Latin America and Caribbean Forum for Technical and Community College Educators in San Antonio, Texas.
Held July 16th – 18th, it was a meeting of the minds and Dr. Robertson presented a paper on 'Building the Bahamian Economy: The Role for BTVI.' Dr. Robertson focused on the importance of building workforce skills in The Bahamas and closing the workforce skills gap.
There were more than 100 delegates at the forum representing community colleges from countries such as Cuba, Canada, the United States, Australia, Peru, Costa Rica, Brazil, Mexico, Columbia and Argentina. The aim was to establish partnerships and further empower institutions by sharing best practices.
Dr. Robertson spoke to the important role that BTVI can play in advancing the 2040 National Development Plan by developing job ready skills for Bahamians. The phrase that he coined to describe the role of BTVI was, 'Learn a Trade: Earn a Living.'
The Bahamas was placed centre stage as Dr. Robertson underscored the Bahamian government's thrust to "…build better regional connections, better global connections, and improve the work skills of students and employees in existing companies (while) recruit(ing) new ones."
The Bahamas Technical and Vocational Institution (BTVI)
Pictured from left to right are: Dr. Robertson; Volunteer State University's Director of International Education, Dr. John Espy and President of Humber College and incoming president of the Community Colleges for International Development, Chris Whitaker.