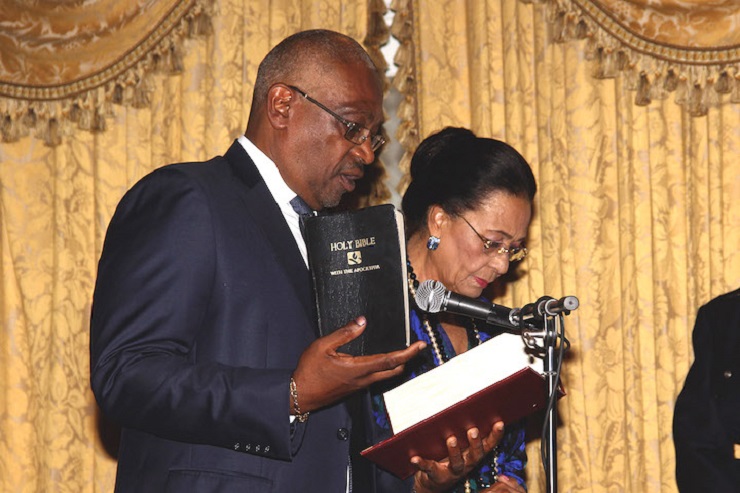 NASSAU, The Bahamas, Friday May 12, 2017 – Declaring it was a new day in The Bahamas, Dr Hubert Minnis was sworn in as the country's fourth prime minister last night, promising to chart a new course in the country.
"I again thank the Bahamian people for reposing their trust in my party," the victorious Free National Movement (FNM) leader said in a brief maiden speech at Government House.
The new Prime Minister however signaled that with the general election over, he was ready to get down to the business of governing a country where all citizens "join hands and hearts" to chart a new direction.
"I pledge an unwavering commitment of congeniality, collaborative and collective responsibility. Ours is an extraordinary system of governance," he said.
Dr Minnis has assured Bahamians there would be no victimization under his administration, describing that practice as "unconstitutional and immoral."
Click here to read the complete article at www.caribbean360.com