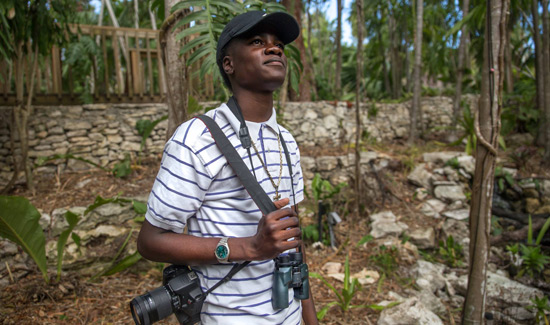 Reducing ocean plastic pollution in the Bahamas gets a new advocate from BREEF (Bahamas Reef Environment Educational Foundation), in the form of Tippy the Sea Turtle, the new mascot for keeping our oceans plastic-free.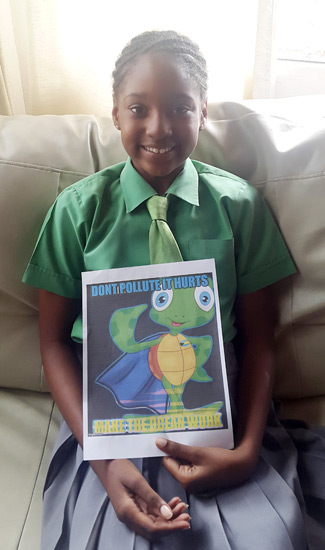 Tippy's Plastic Pollution Challenge was started in April, with Tippy the Sea Turtle calling for young Bahamians to submit videos or memes to BREEFs Facebook page.
These submissions addressed the issue of plastic pollution along our coastlines by highlighting the problems with plastics, or sharing solutions.
Winners were announced on Friday May 19 and were selected based on the most likes each submission got on BREEF's Facebook page.
The top prize, a brand new GoPro Hero5 was awarded to Elijah Sands for his video, second place went to Chanel Butler for her meme and third place to Malik Pratt for his meme. All entries can still be viewed on BREEFs Facebook page (@breef).
Tippy's Plastic Pollution Challenge stems from a two-year project to reduce plastic pollution. The project is being undertaken by BREEF's Eco-Schools Bahamas Programme, with support from the Lyford Cay Foundation.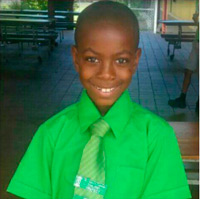 The Eco-Schools programme is an international awards scheme that recognizes schools that make a commitment to continuously improve their environmental practices. BREEF is the national operator for the programme with support from the Ministry of Tourism.
BREEF would like to thank all who participated in this challenge either by creating a message or helping to share Tippy's message, but Tippy's work is not done. Stay tuned as Tippy addresses ocean plastic pollution solutions at BREEFs summer sea camps.
For more information visit www.breef.org or like us on Facebook.
Bahamas Reef Environment Educational (BREEF)
Captions: Top, Elijah Sands; Left, Chanel Butler; Right, Malik Pratt