Nygard Sues Lyford Cay Neighbor
August 11, 2010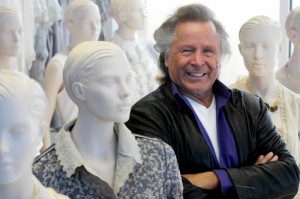 Fashion designer Peter Nygard has filed a Supreme Court action against his neighbor Louis Bacon regarding access to an easement on their properties in the exclusive Lyford Cay development.
Meanwhile, The Nassau Guardian understands that Nygard plans to institute a private criminal prosecution against Bacon for the use of "military" grade speakers. In a recent press statement, Bacon's lawyer, Pericles Maillis, said the speakers were used to redirect noise emanating from Nygard's property to its source.
According to the writ, the Eleuthera Land Company Limited previously owned Nygard Cay as well as Bacon's property. when a portion of the property was conveyed to Nygard Cay; the Eleuthera Land Company "conveyed and assigned two rights of way by easement across Bacon's Property to Lot B Limited."
Point House Corporation acquired the remaining land from the Eleuthera Land Company and reportedly accepted Nygard's right to the easement, the writ says.
The writ, filed on July 22 by Commercial Law Advocates, alleges that the easement serves to Nygard's benefit and he is entitled to develop, and/or improve the easement for his use. The writ said Nygard has never relinquished his rights to the easement, neither did he authorize Point House Corporation or Bacon to do anything that would hamper his access of the easement.
Nygard alleges that Point House Corporation and Bacon did not have his permission to disrupt and realign the new roadway between 2004 and 2008. According to the writ, during this period the defendants dug up the plaintiff's driveway, permanently realigned the roadway, built walls on both sides of the easement, filled in and increased the elevation of the land to the north and south of the easement, changed the gradient of the roadway of the easement so that Water run-off from the roadway causes water to settle at the entrance to Nygard Cay, constructed a gate at the eastern end of the roadway that prevented visitors access to Nygard Cay, installed and directed at least six cameras at and along the easement with the intention of disrupting Nygard's use and enjoyment of the easement.
Nygard is seeking a court order preventing the defendants or any of their agents, from accessing or using the roadway in any manner that is inconsistent with the use of and enjoyment by the plaintiff, or at all; and damages for nuisance.
He also wants the court to order the defendants to foot the bill for restoring the roadway to its original condition and to direct the defendants to close off all pipes that drain into Nygard's property, and that the defendants pay all costs of and occasioned by the bringing of the legal action.
By: Artesia Davis
Nassau Guardian