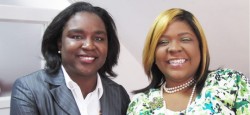 The Caribbean Regional Compliance Association (CRCA) is pleased to announce that the sixth annual Regional Compliance Conference will be held in Trinidad March 1-2 with an additional Excel Workshop to follow on March 3.
A comprehensive, networking opportunity for professionals in the compliance, regulatory, and anti-money laundering sectors of the financial services industry, the conference will bring together compliance professionals throughout the region with an international line up of speakers, sponsors and delegates.
The award-winning journalist and best selling author Antonio Nicaso will be providing the key note address: Follow the Money.
Kesna Pinder, representative of The Bahamas for the 2012 CRCA Conference Planning Committee, said, "We have a stellar program to offer compliance practitioners as well as a peer networking opportunity so that we can all  learn from each other.  We have also included a significant amount of accreditation so delegates can be assured of enhancing their professional portfolio and skills."
The theme "Compliance – The Elephant in the Room" captures a mix of specialized compliance and AML subjects and includes such topics as the cost of counterfeiting, CFATF mandate, FATCA , client name filtering, and sanctions compliance. Credits available include ICA CPD, CAMS and FIBA CPD.
An additional Excel workshop on Saturday, March 3, will be led by Microsoft Certified Trainer and Learning Consultant Bentley Beckles.  This full day of hands-on training is for anyone who knows that there is more to get out of this application but hasn't found the "right tutor".
This workshop will cover the basics of customizing Microsoft Office Excel to suit the participants' methods/preferences as well as the application window. Included in the workshop is writing and understanding the structure of formulas and functions.  Delegates must register separately for this Saturday workshop.
CRCA member jurisdictions include Bermuda, Bahamas, Barbados, British Virgin Islands (BVI), Cayman Islands and Trinidad and Tobago with representation from Anguilla and the Dutch Caribbean.
Sponsorship sales have been very strong and the sponsors committed to date include: Bankers Association of Trinidad & Tobago, Thomas Reuters Accelus, RBC Royal Bank, KPMG, ACAMS, GOKIXKO, World Compliance, AuthorIt, and KYC360.  Media partners are Cayman Finance, IFC Review, Bahamas B2B and Cayman Financial Review.