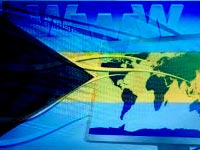 Bank of The Bahamas (BOB) has completed the "test phase" of its highly anticipated e-commerce program, and now seeks to develop a marketing plan to make it safe and effective for the Bahamian marketplace.
Paul McWeeney, the managing director at BOB, said his staff needs to be "fully aware" of the initiative before it becomes a reality.
He told Guardian Business that the institution has received considerable interest in the lead up to the launch, but first, education is crucial.
"I think we need to educate the public on how it works," McWeeney said. "All of those persons who deal with PayPal, they should become automatic customers. And I think the interest generally will be very positive."
Former advisor to the Ministry of Finance and e-commerce expert Rowena Bethel said the "potential is enormous". But as the program slowly comes to fruition, she said it is "the responsibility of the government" to ensure Bahamians have access to and understand the power of the Internet.
In fact, Bethel said the government has a responsibility to partner with the private sector in order for persons to take effective advantage of e-commerce, and to be aware of the various legalities which exist among jurisdictions in the online world.
"There has to be a strong refocus on what the government can do to ready society to take advantage of this. Ensuring people are connected in affordable ways and are exposed to training and education to make it practical is crucial," she explained. "Over and above BOB, there are issues to take into account when you move to an online presence. There are legal issues, because your audience is not limited to a physical environment."
Bethel, fresh off a global information technology conference in Geneva, said many of the nations in the developing world, such as those in the Middle East, are making considerable strides and seizing opportunities online.
E-commerce would indeed provide Bahamians with an unprecedented global reach, he said, and open up markets throughout the country.
The Chairman of the Bahamas Chamber of Commerce and Employers Confederation I. Chester Cooper echoed many of these sentiments, saying "making The Bahamas less of a cash-based society makes good sense, and frankly creates less incentive for criminal-minded individuals".
McWeeney has expressed his intention to roll out the e-commerce program with participation from BCCEC.
Cooper said e-commerce will create more efficiency in the business world and improve the ability of small businesses to contain overhead costs.
"Retail banking is perhaps many years behind the adoption of banking technology and standards available in other markets. The overall retail banking system is behind the 'normal', on its charges, processes and general adoption of e-commerce. The time it takes and the enormity of the paperwork for simple transactions leaves much to be desired," Cooper told Guardian Business.
Jeffrey Todd
The Nassau Guardian