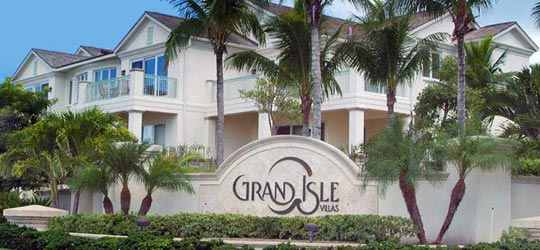 Great Exuma, The Bahamas – Grand Isle Resort & Spa has finalized its transition to 100% home-ownership with the sale of 31 remaining villas to Peter Nicholson of Ottawa, Canada.
Nicholson purchased the units from Textron, Inc, the financier who owned the units following default on the part of the original developer. Over time, Nicholson intends to sell most of the units he has purchased, and has already experienced several sales.
"Grand Isle is a gem. The location, staff, amenities and overall extremely high quality levels are very impressive to our prospects. Of the 31 units we purchased, four have already sold, and we have very high interest on several others." While Nicholson has sold the first few at introductory pricing, his listing prices are going up as the demand increases.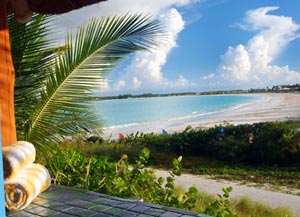 "We are pleased to have Peter and his team join us as fellow homeowners", says Grant Castle, Executive Director of debt-free Grand Isle. ―Peter has been very active in bringing friends and colleagues to the resort to see it for themselves. He has added a great deal of energy to the resort with his outreach efforts."
Located on Emerald Bay in Great Exuma, a magnificent island located in the Bahamas, Grand Isle Resort & Spa is a stunning oceanfront villa resort. Grand Isle consists of 78 luxuriously appointed 1- to 4-bedroom villas and penthouses for sale and rent, each with fully equipped kitchens, spacious living areas, high- end amenities, and extraordinary views.
Grand Isle Resort & Spa is one of the finest resorts in the Caribbean and is an ideal location for a Bahamas Out Islands vacation. Ideally suited for family vacations, romantic getaways, destination weddings, honeymoons or for simply enjoying the beach, a luxury villa vacation at Grand Isle in Emerald Bay on Great Exuma is an experience never to be forgotten.