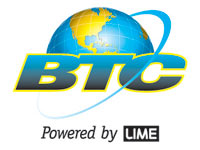 Cellular customers will experience disruptions in services Telecommunications Company (BTC) carries out upgrades in the coming weeks, according to a BTC official.
The $40 million upgrades will include the installation of a new 2G network, a new SMS platform and changes to the prepaid billing system, said Marlon Johnson, vice president of Brand and Communications.
As a result, nearly 300,000 customers will likely experience dropped calls, delayed texting, call failures, issues accessing voicemail, using data services, including WhatsApp, BlackBerry Messenger and the internet, nationwide, according to Johnson.
The disruption will start in June and last for at least six weeks, he said.
"It's a massive undertaking and a very delicate operation and we will do all that we can to minimize the disruptions," Johnson told The Nassau Guardian.
"We don't expect massive outages, but there will be pockets of disruptions."
However, it's all for a good cause, he explained.
"The good news is once we get past this in June and July folks will see a marked improvement in their call quality, text delivery, fewer dropped calls and this is a necessary part of the upgrade process," Johnson said.
"We wanted to be as proactive as we could to let customers know that going into June and July they will see some of these issues and so they can prepare accordingly."
Though BTC has launched the Fourth Generation Network, Johnson said the company is installing the new 2G network as well because the vast majority of its customers still use that network.
He said with an improved 2G network, the 4G network would also improve. "Certainly people would have noticed over the last couple of weeks and certainly before that there would
have been some chronic issues like delayed texting, call drops and the like," he pointed out.
"A lot of that is attributable to the legacy network that we are trying hard to replace quickly. We know customers have been very patient with us.
"Presently the lion share of our phones is 2G and so for the lion share of our customers we still need a brand new 2G network in place to improve call quality.
"Even as people migrate over to smart phones the expectation is still that the 2G network will carry the large majority of the voice traffic and the 4G network will carry the data and internet service."
Johnson said BTC is working on a form of compensation for the disruptions, but could not reveal any specifics at the time.
He pointed out that nearly one million text messages are sent a day and noted that the company observed a two percent increase in smart phone sales since 4G was launched late last year.
Travis Cartwrght-Carroll
The Nassau Guardian