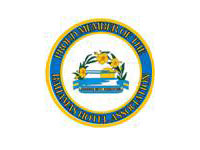 According to preliminary statistics released by the Bahamas Hotel Association and The Bahamas Ministry of Tourism, the 14-major New Providence hotels recorded an 81.9% occupancy rate for April 2012 compared to 74.1% in April 2011. Room revenue increased by 3.5% despite a 10.8% increase in room nights sold. A higher revenue figure increase was thwarted by the April 2012 average daily room rate (ADR) of $272.93 that was $17.51 lower than in April 2011.
Ten of the 14 hotels experienced revenue increases in April, with four of them showing double digit increases. Of the four properties three achieved increased revenues through increases in ADR and room nights sold, while the rest achieved higher revenue primarily through higher room nights sold. In fact, lower ADRs dominated with nine of the fourteen properties.
"Occupancy rates continue to move in the right direction, and for many of the reporting hotels occupancies are now achieving pre-recession levels.  However, competitive pressures continue to restrict our ability to increase our ADR and this remains a concern for the hotels.  It is clear that our promotional investments and the airfare offers are generating business and there is a positive buzz in the marketplace" states BHA President Stuart Bowe.
April's performance continues a positive trendline which started last fall.  January to April ended with a 73.9% occupancy rate compared to 68.5% last year. The ADR was $259.77 compared to $263.39 with the room nights sold and room revenue increasing by 8.9% and 7.4% respectively.  The January to April performance finished with eleven properties registering increased revenues. Of the eleven properties with increased revenues, ten saw these revenue surpluses generated through increases in room nights sold. Eight properties show lower ADRs through the end of April.
Comparative figures for April 2008 show a 75.1% occupancy and $286.56 ADR.  Room nights sold along with room revenue in April 2012 were 5.3% and 0.3%, about $150,000, above 2008. Comparative figures for the January to April 2008 show a 66.2% occupancy and $260.68 ADR.  Room nights sold along with room revenue for January to April 2012 were still 3.2% and 11.2% below 2008, however trending positive.