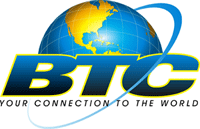 Bahamas Telecommunications apologised to customers who experienced dropped or failed calls in New Providence and Andros, explaining that the issue was related to its 2G network.
BTC senior manager of public relations Jerome Sawyer said, "As soon as our teams became aware of the problem they launched a full scale investigation and determined that the problem was occurring in small pockets. Our teams are fully engaged in resolving this particular issue."
Over the weekend, BTC completed the first of a three-phase upgrade to replace the five-year old system to a new Ericson platform, part of a $42 million capital investment in wireless services.
The upgrades include the installation of a new 2G network, a new SMS platform and changes to the prepaid billing system, said Marlon Johnson, vice president of Brand and Communications.
As a result, nearly 300,000 customers will likely experience dropped calls, delayed texting, call failures, issues accessing voicemail, using data services, including WhatsApp, BlackBerry Messenger and the internet, nationwide, according to Johnson.
The disruption will start in June and last for at least six weeks, he said.